World trade recovers as China comes out on top: UK thinktank
Share - WeChat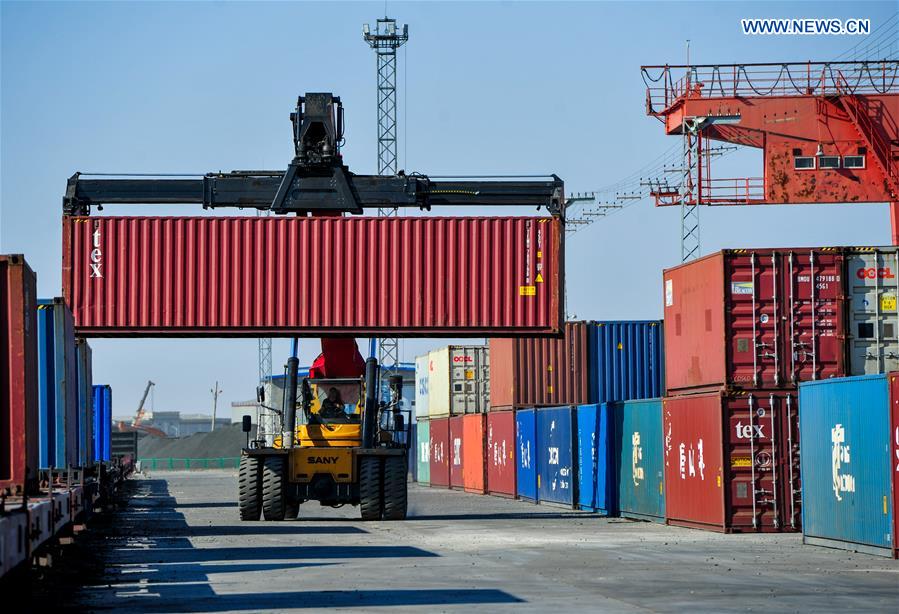 LONDON -- China is the first major economy to spring back to its feet with its exports currently being higher than ever, according to a research released Monday.
"World trade rebounded to 94 percent of its 2019 average in July but not everybody is sharing in this recovery equally," said the British think tank Oxford Economics.
Tamara Basic Vasiljev, senior economist in Oxford Economics, who compiled the study, said China has beaten its previous record in exports value.
According to figures issued on Sept 30 by the National Bureau of Statistics (NBS) of China, the sub-index measuring new export orders gained 1.7 points in September from the previous month to 50.8, above the boom-bust line of 50 for the first time this year.
With the implementation of policies on stabilizing foreign trade, the export and import of the manufacturing sector saw further improvements, said NBS senior statistician Zhao Qinghe.
Vasiljev said at the begining of the pandemic outbreak, most expected that the advanced countries with larger services share would be more resilient to lockdowns blow, but "this hasn't played out so far."
"Tourism losses have certainly played a role, putting countries like France, Spain and Italy in precarious positions," Vasiljev added.
By comparison, China's tourism witnessed a robust recovery in particular during the country's first National Day holidays starting Oct 1 since the outbreak of the COVID-19 epidemic.
China saw 425 million domestic tourist visits in the first four days of an eight-day national holiday, with total tourism revenue hitting 312 billion yuan (about $45.8 billion), according to a report issued Sunday by China's Meituan Research Institute, a social science research agency under major e-commerce platform Meituan.
Consumption at tourist attractions nationwide during the holiday is expected to rebound to around 90 percent of that in the same period last year, added the Meituan.
Given renewed lockdown measures across Europe and fears of a second pandemic wave more widely, "there is little in global trade trends to suggest that the AEs (advanced economies) recovery will be swift or pervasive," noted Vasiljev.
"With tourism income gone and services trade wobbling, AEs are bracing for more scarring on global markets this winter," added Vasiljev.
The study came as countries, such as Britain, China, Russia and the United States, are racing against time to develop coronavirus vaccines.
According to a recent report from the World Bank, China's economy is expected to grow by 2 percent in 2020, up from the 1-percentage growth projection released in June.