Country makes giant strides in innovation
Share - WeChat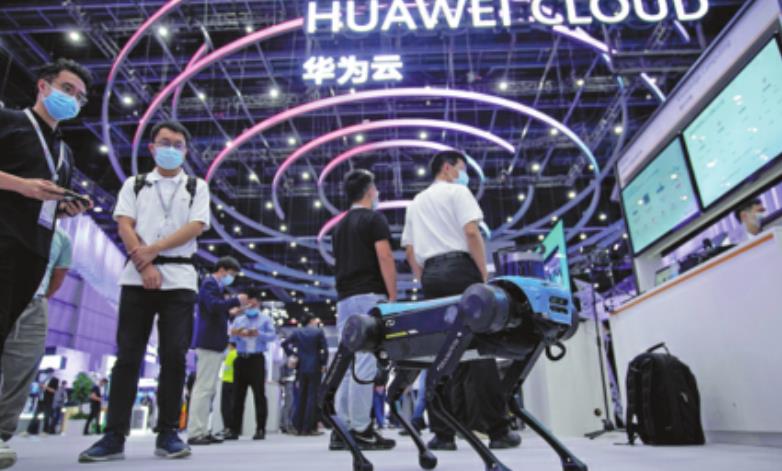 Goal of becoming global technology leader can be met, experts say
China is becoming increasingly innovative and is on course to meet its target of becoming a global technology leader within 15 years, according to some of the world's leading scientific experts.
Their remarks come as President Xi Jinping continues to stress the importance of innovation in upgrading the country's economy, most recently on a visit to an advanced manufacturer in Changsha, capital of Hunan province, on Sept 17.
With China also committing $1.4 trillion to new technology over the next six years as part of its post-COVID-19 recovery plan, the world's second-largest economy is moving from being a rapid basic-process innovator to one making blue-sky breakthroughs in a number of fields.
Eric Thun, Peter Moores associate professor in Chinese Business Studies at Oxford University's Saïd Business School, said the country has taken huge strides in terms of its innovative capacity.
"There can be no doubt that China is now a leading innovator. While firms operating in the digital space, such as Tencent and Alibaba, are the most high-profile, there are innovative firms throughout the Chinese economy," he said.
"Innovation in China occurs in sectors where there are strong competitive pressures."
Peter Williamson, a professor of international management at Cambridge University's Judge Business School, said he thinks there has been a significant change in Chinese innovation.
"The capabilities in rapid innovation and improving industrial processes China has built over the past 20 years have provided an important springboard to become a genuine innovator, competing now in blue-sky research and development," he said.
"It (China) is now at the leading edge of a range of technologies, including artificial intelligence, biotechnology, quantum computing, renewable energy and satellites."
John Meewella, group CEO of MiNiSV China-Europe Silicon Valley, an organization based in Nanjing, capital of Jiangsu province, which aims to foster international innovation collaboration, said dramatic developments are taking place in China.
"What the West took hundreds of years to accomplish, China is speeding up at a pace beyond the comprehension of most nations," he said.
"It is now prepared to take more risks than the United States and the European Union, which have traditionally led innovation in the past, and is on the path to becoming a global leader."
Xi set what was seen as a bold target for the nation to become a global technology leader by 2035 in his report to the Communist Party of China 19th National Congress in October 2017.
With major national resources being committed to meet this target, many observers believe it is firmly within China's grasp.
Max von Zedtwitz, a professor at the Copenhagen Business School in Denmark and director of the GLORAD Center for Global R&D and Innovation, which has an office in Shanghai, believes the target will be achieved.
"China has already achieved the status of technology leader in certain confined technology domains. It is absolutely possible, if not to be expected, that China will expand the number of technology domains in which it is a leader by 2035," he said.
Von Zedtwitz, co-author with George Haour of Created in China: How China is Becoming a Global Innovator, said it would be difficult for any country to be a leader across all technologies. "No country has that position right now," he said.
Williamson is also confident China will be a global technology leader, but said this is something that is not always easy to define.
"China, by 2035, will be one of a handful of global leaders in a number of key technologies that will shape the future," he said.
The concept of leadership is difficult to define, because important innovations are happening around the world at any one time, he added.
"Innovation is the result of a complex combination of influences coming together, including scientific knowledge, user needs, history, and the local environment and culture," Williamson said.