Trump discharged, doffs mask
Share - WeChat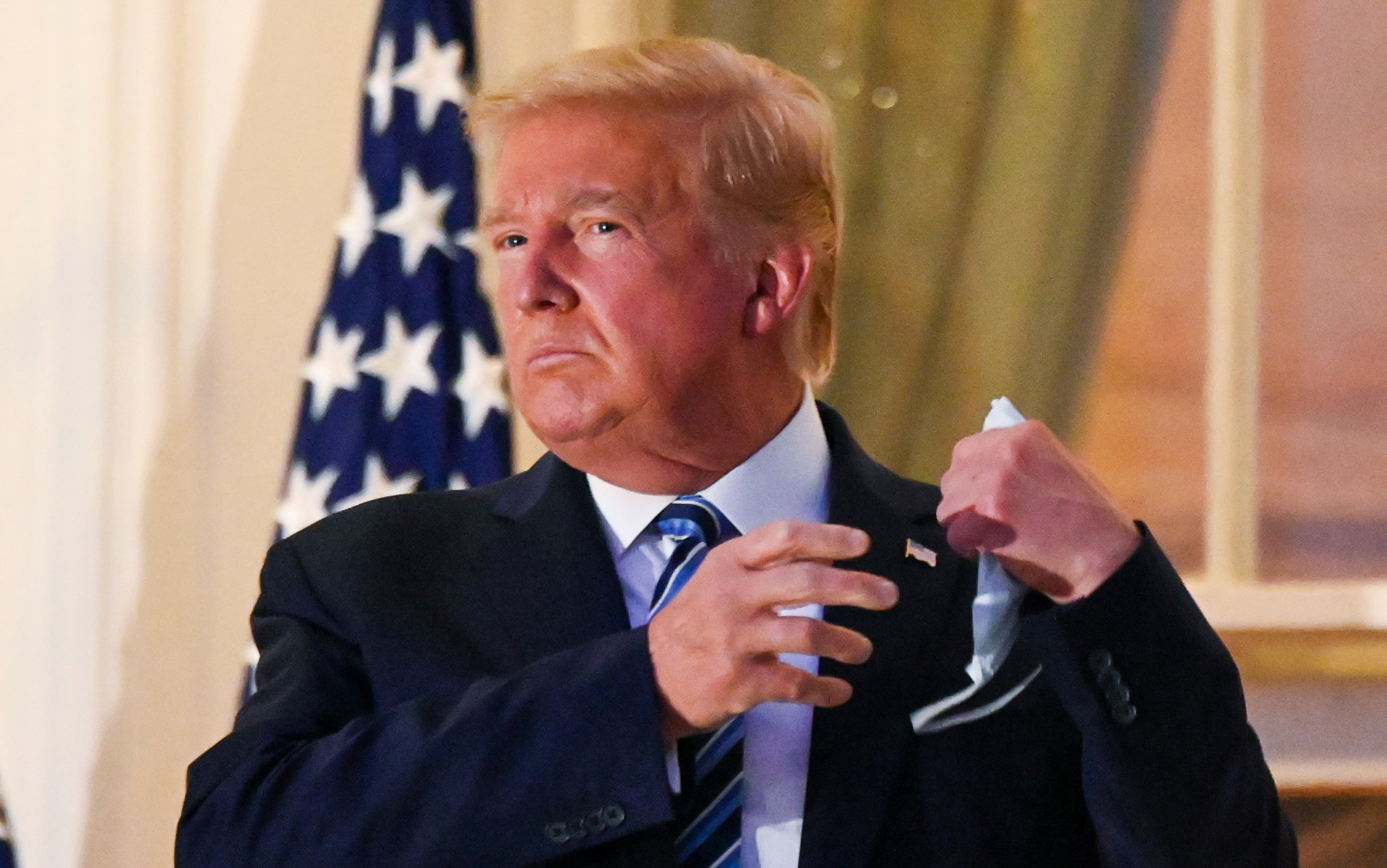 After spending three days in a hospital for COVID-19 treatment, US President Donald Trump returned Monday evening to the White House, where the outbreak has widened with his press secretary becoming the latest to test positive for the novel coronavirus earlier in the day.
Trump, 74, was seen to take off his mask as he walked upstairs to the South Portico balcony of the executive mansion after flying back from Walter Reed National Military Medical Center in Maryland, where he was sent Friday evening after being diagnosed with COVID-19.
In a video clip tweeted less than an hour after his return, Trump said he could have left the medical facility two days ago because he felt better than he had in a long time.
But his medical team said Monday afternoon that the president had received "two episodes" of supplemental oxygen in recent days.
"I learned so much about coronavirus," Trump said. "One thing that's for certain, don't let it dominate you, don't be afraid of it … we're back to work," Trump said, echoing an earlier tweet in which he announced he would exit the facility at 6:30 pm EDT.
Democratic presidential nominee Joe Biden said he hoped that the right lesson could be imparted from the president's experience.
"I would hope the president — having gone through what he went through and I'm glad he seems to be coming along pretty well — would communicate the right lesson to the American people. Masks matter," the former vice-president told an NBC News town hall in Miami on Monday evening.
White House physician Dr Sean Conley, about half an hour after Trump tweeted his release announcement, told reporters in the afternoon that the president had "continued to improve" over the past 24 hours and "met or exceeded all standard hospital discharge criteria".
"Though he may not be entirely out of the woods yet, the team and I agree that all his evaluations, and most importantly, his clinical status support his return home where he'll be surrounded by world-class medical care 24/7," the doctor said at a briefing.