Financial institutions playing a key role in combating poverty across China
Share - WeChat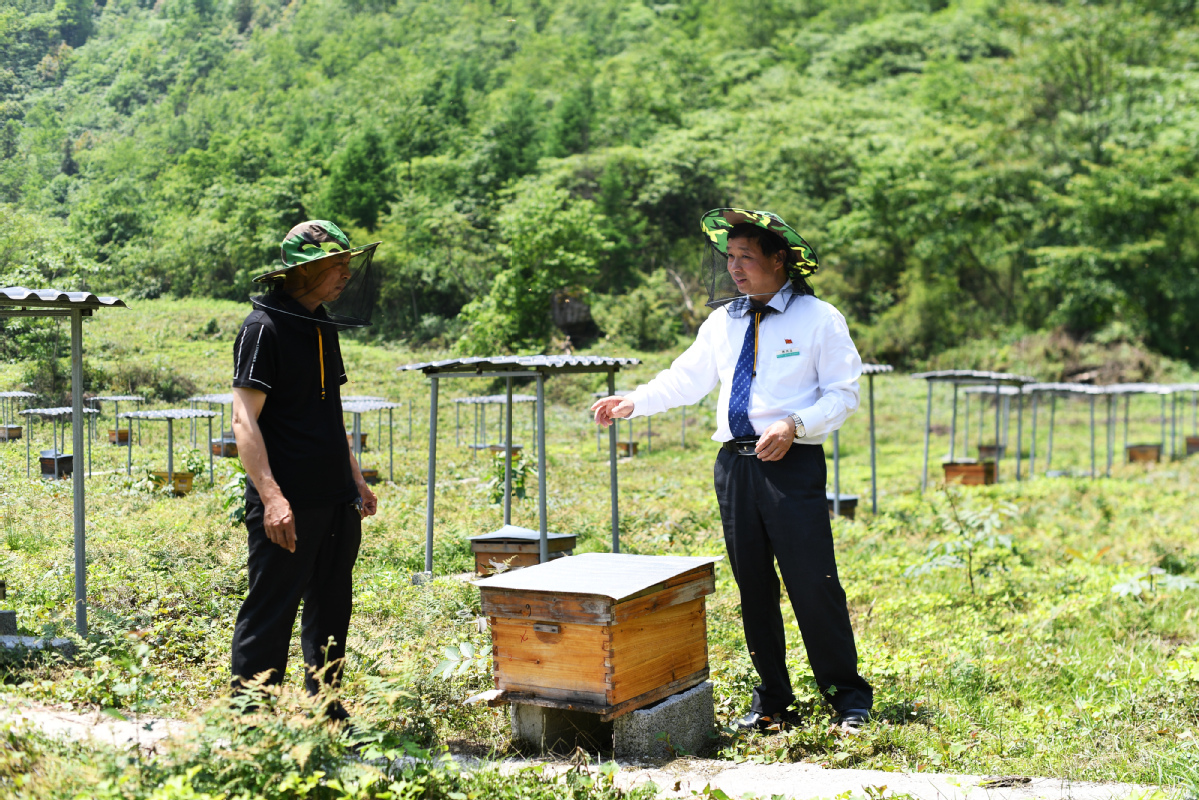 China's banking sector has worked to help combat poverty in various ways as the country is on its way to completing the building of a moderately prosperous society in all respects and eliminating poverty this year.
To ensure that its lending business in poverty-stricken areas meant to alleviate poverty is sustainable, the Agricultural Bank of China insists on carefully selecting industries before the State-owned commercial lender provides loans and other types of financial services. And ABC focuses on leading industries, basic industries and those having distinctive local features and advantages.
The bank has also chosen major infrastructure projects carried out by leading companies in key industries within poverty-stricken areas and relevant small businesses in the upstream and downstream supply chains as key targets for the issuance of poverty alleviation loans, said Zhang Qingsong, vice-chairman and president of ABC.
"In recent years, ABC has emphasized product differentiation, launched a series of lending products and policies that have regional characteristics and focused on niche markets to support key projects and the development of distinctive industries in poverty-stricken areas," Zhang said.
"We collaborated closely with various entities including local governments, leading enterprises, guarantee companies and insurers to help documented poor households overcome difficulties in obtaining loan guarantees and financing, and strive to reduce operating costs and risks arising from poverty alleviation loans."
While motivating client managers with incentives to issue poverty alleviation loans to qualified clients, ABC also strengthened supervision of violations of laws and regulations in this regard. By the end of June, its nonperforming loan ratio in 832 key counties for national development-oriented poverty-alleviation work was 0.8 percent, lower than the bank-wide NPL ratio of 1.43 percent.