A call to resist cold war rumblings
Share - WeChat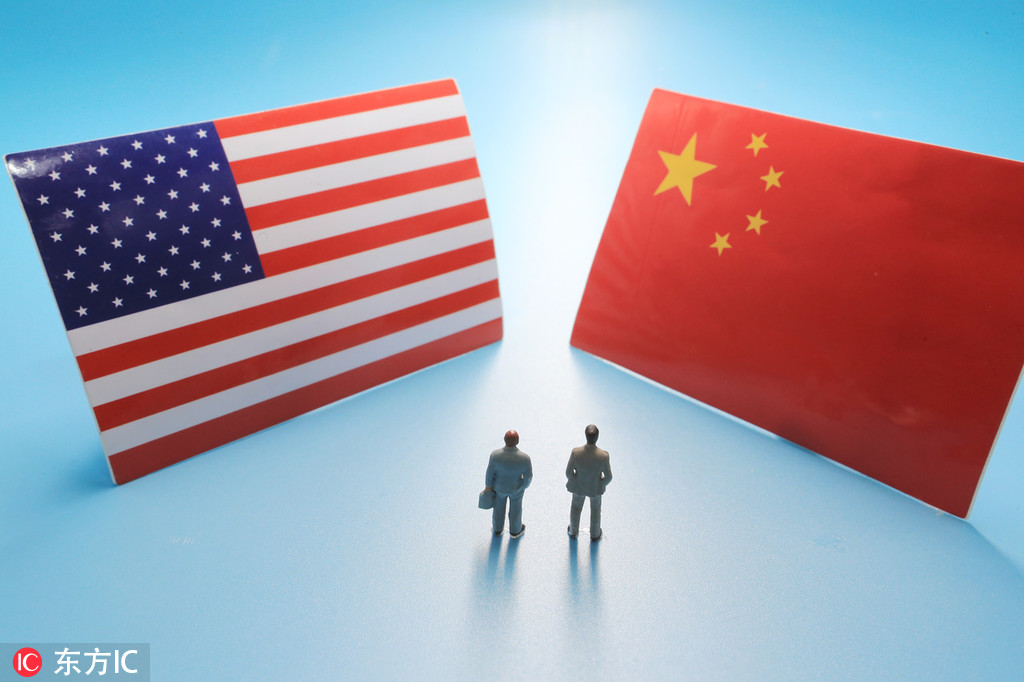 Grassroots groups are ramping up efforts to raise American's public awareness of the looming risk of a new cold war driven by the Trump administration's anti-China rhetoric and actions.
"We've seen the trade war escalating and heard ever louder calls for so-called decoupling, from some senior figures in the United States. The Trump regime has persistently tried to blame China for the US' shameful and frankly horrifying mismanagement of the pandemic," said Carlos Martinez, an anti-war activist and author based in London.
Martinez, who convened an international campaign called No Cold War earlier this year, shared his concerns at a recent webinar hosted by Pivot to Peace, a US group dedicated to advocating for peace between the US and China.
The current administration's actions that put the US on a path to war include "hysterical" levels of propaganda around Hong Kong and Xinjiang, a rising hostility toward Chinese investment and technology, and the ongoing effort to encircle China militarily with more frequent US naval operations in the South China Sea, said Martinez.
"These constitute actually no threat whatsoever to ordinary people in the United States or elsewhere in the West, but they do constitute a huge threat to US domination," he said.
"We should be absolutely clear that a new cold war is potentially disastrous for humanity; it will reduce global cooperation in an era where we desperately need more global cooperation to tackle global challenges — climate change, pandemics, microbial resistance, ending wars, ending poverty," he continued.
Julie Tang, co-founder of Pivot to Peace and a retired Superior Court judge in San Francisco, said the US is trying to fight the war by "lies and propaganda".
In the name of protecting Americans, she said the Trump administration uses "brutal gangster tactics like kidnapping the Huawei CFO on the flimsiest of evidence for some trumped up criminal charges", and ties to "rob the hard-earned, successful business like TikTok", and "kicks out all the smartest and brightest engineers, science and technology scholars and students from China, who would have contributed to this country".
She argued that American mainstream media also plays a role in making "China hate" the norm now by publishing negative information, quoting non-cooperative, even anonymous sources and spreading misinformation about China.
"The anti-China sentiment would take us to a real war with China when missiles are deployed. I started to think of such a scenario," said Tang, who called on people to sign the mission statement of Pivot to Peace, which has more than 600 signatures.
Tang's criticism of the US approach toward China was echoed by Brian Becker, national director of the ANSWER Coalition (Act Now to Stop War and End Racism).
"Beneath all of these attacks that are justified on the basis of national security ... is really an economic interest of elites in America, and especially corporate and banking elites who don't want successful Chinese companies from being able to take part of their market share," he said.
It's an economic war, dressed up as a campaign to defend the American people from a "Chinese adversary", and then national security is used to "trick and fool" the American people to be part of a campaign of hatred against China and Chinese American people, he added.
The US' military spending is about $1 trillion, and the government needs a rationale to justify it, said Becker, and so China is a convenient scapegoat for the COVID-19 pandemic and provides what the military-industrial complex needs: a global enemy to take the place of the Soviet Union.
"The American people get nothing in return. The benefactors of this process are in fact the corporate and banking elites and the military-industrial complex," he added.
To save America from going down a path of war with China, it's important to understand China and build a productive and well-meaning relationship, said Tang, who accompanied then-San Francisco Mayor Dianne Feinstein to Shanghai in the 1980s.
"China regards loyalty as one of the highest values and will respond positively when goodwill is shown," she said.