Huang Xiaoming wins best actor at 35th Hundred Flowers Awards
Share - WeChat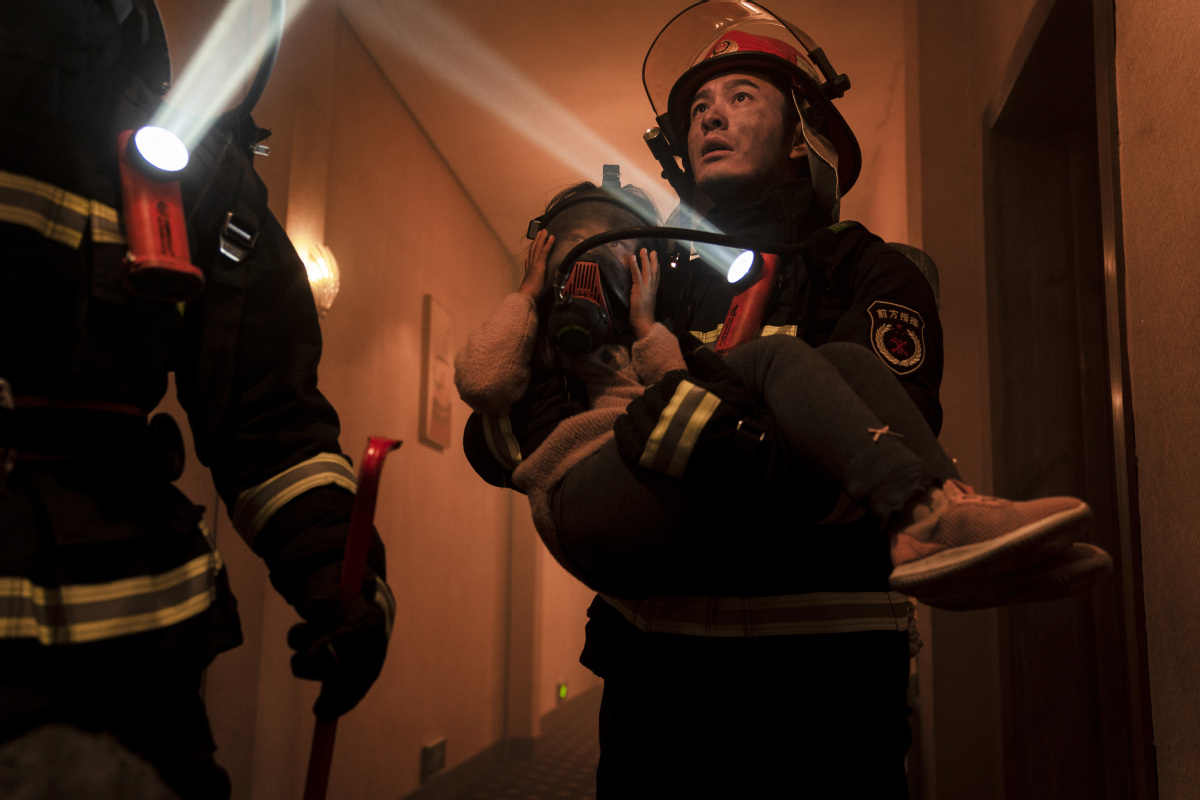 His portrayal of a heroic firefighter in the disaster film, The Bravest, brought actor Huang Xiaoming best actor honors at the 35th Hundred Flowers Awards on Saturday in Zhengzhou, Central China's Henan province.
Outperforming actors Chow Yun-fat, Zhang Hanyu, Zhang Yi and Xiao Yang, Huang won the award for the second time, six years after he was presented the same honor for Peter Chan's directorial effort, American Dreams in China at the 32nd Hundred Flowers.
"I didn't expect I would win the award as all the other four candidates are very excellent," said Huang during an online interview through the instant messaging app WeChat on Saturday night.
Huang recalled that he stayed and trained with a unit of firefighters for one month before starting filming of The Bravest, which is adapted from an anthology looking back at a group of firefighters who extinguished the fire caused by a pipeline explosion in Dalian, Northeast China's Liaoning province, in July 2010.