Forum explores role of humanities in pandemic era
Share - WeChat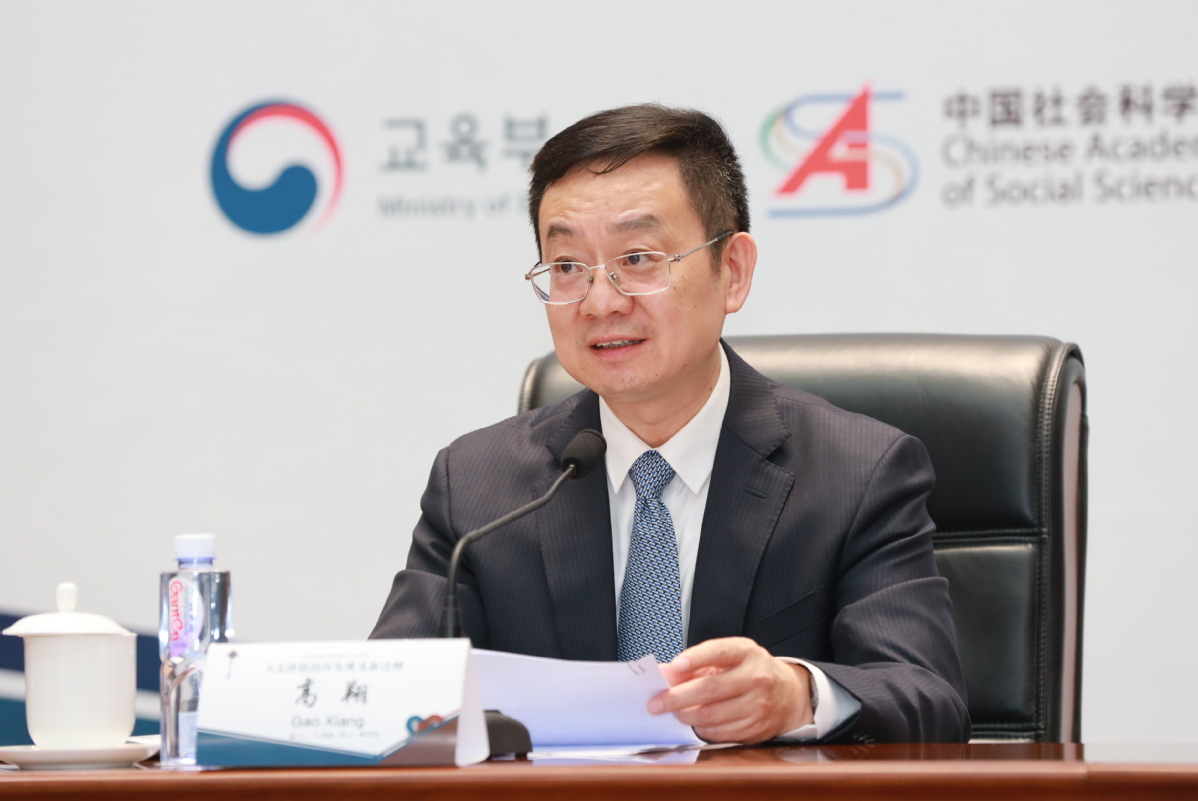 Carrying the theme of "the rediscovery and new interpretation of humanistic values", the 2020 Sino-Korea Humanities Forum was held online on Sept 25 and 26, attracting more than 100 scholars to discuss the topic in the fields of literature, history, philosophy, language and culture education.
Founded in 2015, both countries took turns to host the forum, which has become an important national-level platform for humanistic exchange between both countries.
Last year, the event was held in Shanghai and this year's forum was supposed to be in Seoul, but it turned into an online forum due to the COVID-19 pandemic.
The forum was co-hosted by the Chinese Academy of Social Sciences, Korean Ministry of Education and the National Research Foundation of Korea.
Gao Xiang, vice-president of the Chinese Academy of Social Sciences, said scholars from both countries can use the forum as a bridge to hold conversation and communication on topics including tradition and modernity, inheritance and innovation and exchanges and mutual learning.
"The in-depth academic dialogue on the rediscovery and new interpretation of humanistic values will bring intelligence and vitality to the relations between the two countries and even the world's harmony and prosperity," Gao said at the opening ceremony.
"Even though scholars from both countries can't meet each other, I believe the sharing and exchanges will make a contribution to promote the development of bilateral relations."
According to Park Baek-bum, vice-minister of the Korean Ministry of Education, they used the forum as an opportunity for citizens to access the humanities besides the academic exchange.
Four scholars from both countries shared their opinion on the role of the humanities in the post-pandemic era.
Liu Yuejin, head of Institute of Literature at the Chinese Academy of Social Sciences, said the humanities are the sciences of human will, and scholars should summarize the past and face the future.
Jeon Bo-ok, professor at Kwangwoon University in Seoul, said the process of COVID-19 expanding to a pandemic and reaction of the international community provoked her thoughts on the root cause of the pandemic and the role of the humanities under this situation.
"In the past few months, we human beings had to keep social distance or reduce economic and social activities. Before we kept carrying out activities around the clock," Jeon said.
"When the activities were forced to stop, it brought human anguish;, however, at the same time it brought unexpected results, such as the recovery of ecosystems," she added. "I think this is the paradox that the pandemic brought to human beings."
Most Popular