Online Mid-Autumn celebrations for Danish netizens
Share - WeChat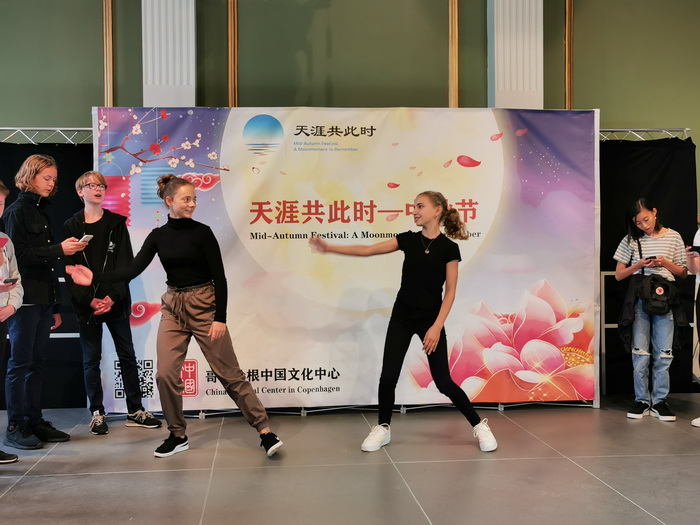 On Sept 18, the China Cultural Center in Copenhagen, Denmark, launched five online programs to greet the advent of the Mid-Autumn Festival, a major traditional Chinese festival, on its official website and social media platforms including Facebook, Twitter and YouTube.
The center will also offer its fans two live concerts in collaboration with Chinese cultural centers in other parts of the world.
Besides the online programs, the center also invited local people who have a strong interest in Chinese culture for an offline celebration featuring songs, dances, games and Chinese foods on Sept 18.
All these performances will be added to a large-scale "Cloud Chorus" staged online from Sept 25-Oct 5 by China's Ministry of Culture and overseas China Cultural Centers and China Tourism Offices, with people from more than 60 countries singing the Chinese song When will the full moon appear? to greet the moon festival.
A wide variety of programs are available for netizens worldwide via Facebook, Twitter, YouTube, and the websites of Chinese cultural centers in these countries, organizers say.
Most Popular