Fintech to bring rich rewards for small enterprises
Share - WeChat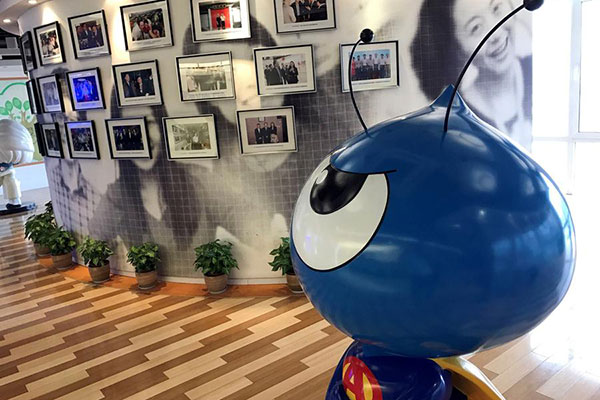 Advances in financial technology, or fintech, will support the development of small businesses and the real economy and help deal with COVID-19 epidemic uncertainties, experts said on Thursday.
The experts made the comments at a three-day Inclusion Fintech Conference, which commenced in Shanghai on Thursday. The event, organized by fintech giant Ant Group and the municipal government of Shanghai, brings together the global financial and technology communities.
Speaking at the event, Hu Xiaoming, CEO of Ant Group, said the company will release its Trusple platform on Friday. The platform, which has been developed using Ant Group's blockchain technology, performs functions similar to the company's digital payment tool Alipay.
Earlier on Thursday the company launched its Alipay+ solution, which connects companies across the world with digital wallet users. This will help companies to discover more opportunities in the international market, said Eric Jing, executive chairman of Ant Group.
The purpose of future finance, said Jing, is to make financial services more accessible to bankers, ordinary people and small businesses. Only in this way can finance better serve economic development, he said.
Wu Qing, vice-mayor of Shanghai, said during the opening ceremony of the conference that innovation of market entities should be further strengthened so that the financial industry can be more inclusive, which in turn translates into stronger support for the real economy.
The second quarter economic performance in China, and in many advanced economies, was better than anticipated, according to Kristalina Georgieva, managing director of International Monetary Fund. The improvement has been noticeable after stringent lockdowns were lifted and global trade started recovering, she said.
Georgieva, however, warned that the overall economic outlook is still uncertain even though vaccines can be expected soon, adding that growth prospects across all countries are affected by economic scarring, including from job losses and higher inequality. Against that backdrop, financial inclusion is of greater importance to "advance a fairer, faster and smarter recovery".
Apart from enabling governments to quickly expand social safety nets, fintech can also increase transparency, reduce the risk of corruption and avoid unnecessary contact, all of which will help fight the pandemic, she said.
Achim Steiner, administrator of the New York-based United Nations Development Program, said that fintech can address the difficulties faced by companies due to the epidemic. Digitalized financial services will help companies maintain their business and headcount.
By adopting digital payments, governments around the world can save up to $300 billion, which in turn can help alleviate poverty and reduce inequality. New and powerful international rules and regulations as well as sound corporate governance are essential for the prosperity of fintech, said Steiner.