Investment in strategic sectors gets a big boost
Share - WeChat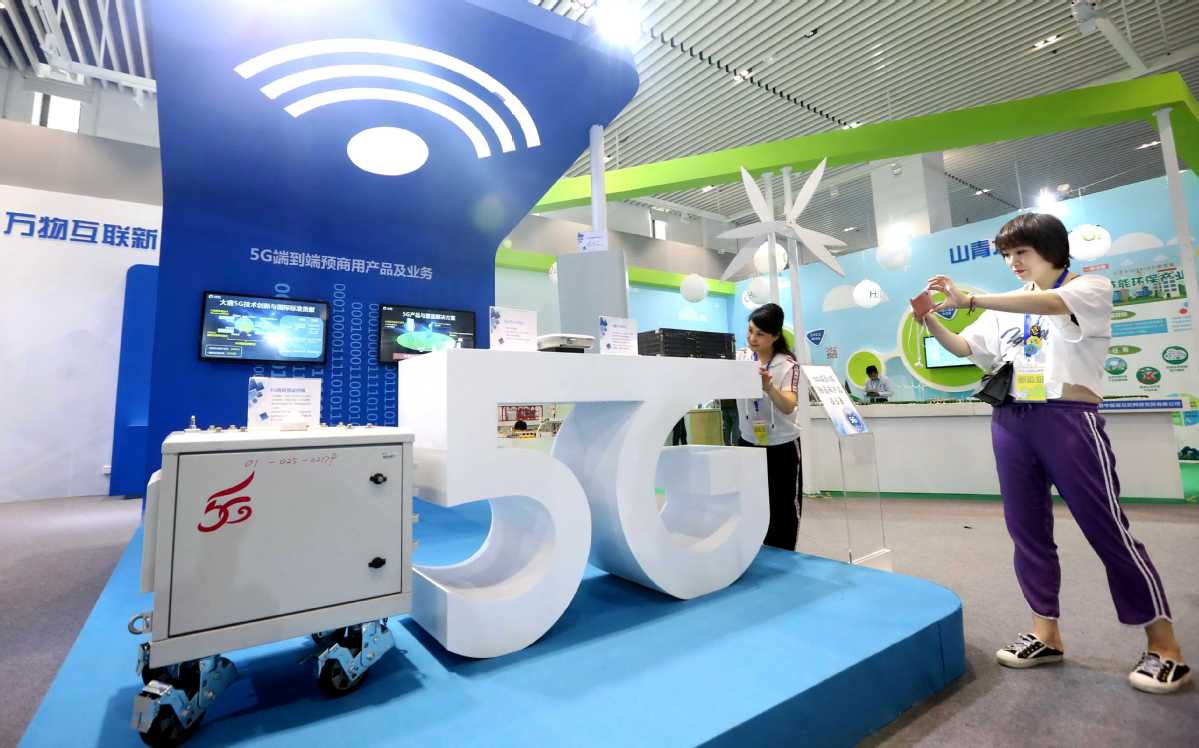 China issued a guideline on Wednesday to boost investment in strategic emerging sectors like 5G commercialization, vaccine applications and chip manufacturing, said the nation's top economic regulator.
Experts said they believe that strategic emerging sectors will be the backbone of China's next phase of industrial and technological development in the global arena.
The guideline, which has been released by the National Development and Reform Commission and three other ministries, highlights 20 different development directions. Under the guideline, China will build 10 strategic emerging industrial bases with global influence, 100 strategic emerging industrial clusters with international competitiveness and foster 1,000 ecosystems with unique characteristics.
"The guideline will reiterate the importance of strategic emerging industries, accelerate the construction of a modern industrial system and promote the country's high-quality economic development," said an NDRC official.
The guideline pointed out that China will speed up 5G commercialization and prioritize the construction of 5G base stations in public places and in commercial and residential buildings.
Zhou You, a senior researcher with CCID Consulting, a think tank under the Ministry of Industry and Information Technology, said: "Strategic emerging industries such as 5G, the industrial internet, and smart manufacturing will play a critical role in the upgrade and optimization of China's industrial and supply chain and in improving the modernization level of industry overall.
"With such sectors gaining more attention and investment, the industrial chain will become more smooth and competitive, which in turn will alleviate the pressure from rising environmental and labor costs," said Zhou.
Guo Rong, a member of the Chinese Academy of Science and Technology for Development, said strategic emerging sectors refer to innovative industries that have just started to develop but whose expansion will enhance China's competitiveness in the global arena.
Data from the National Bureau of Statistics showed that the output of strategic emerging industries accounted for 11.5 percent of China's GDP last year, up 3.9 percentage points compared to 2014.
China will accelerate research on key chip components and foster more breakthroughs in sectors like photoresistors, a key light-sensitive material used in the production of integrated chips, said the guideline.
Classification of listed companies in the strategic emerging industries and optimizing the IPO and listing systems are also being considered. The science and technology innovation board can offer more support to companies from the respective segments.
"Competition between countries is intensifying in strategic emerging industries such as semiconductors, telecommunications and supercomputers. Whoever seizes the market opportunity will have the first-mover advantage and gain large-scale profits," said Guo from the CASTD.
As the COVID-19 pandemic has brought unexpected challenges to the world economy and society, the new guideline encourages efforts to accelerate implementing major projects such as innovative vaccines.