Gao wow
Share - WeChat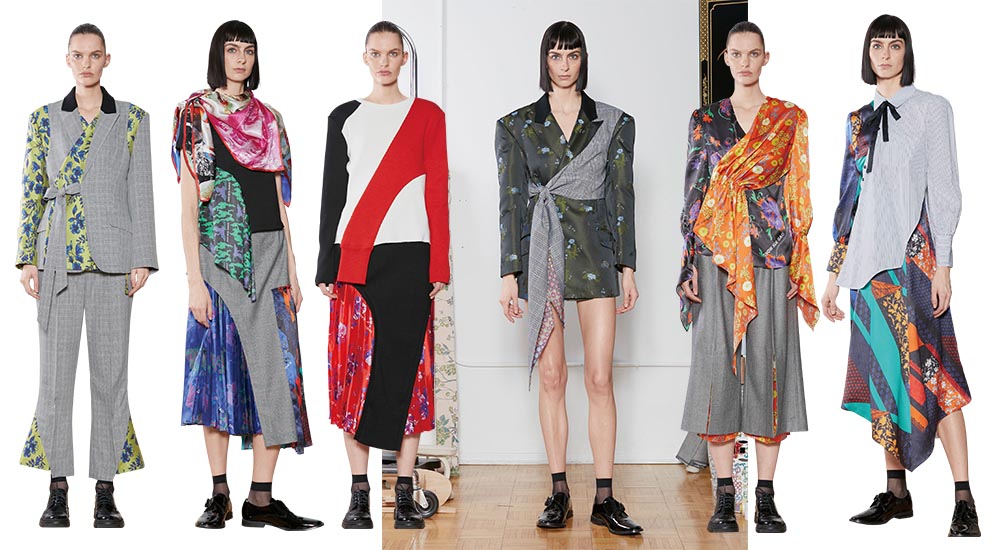 The Beijing-born, New York-based fashion designer Snow Xue Gao, who upends the conventional notions of feminine and masculine dressing with bold progressive shapes, first came to our attention in Hong Kong when she took part in the Fashion Asia Hong Kong project at PMQ in 2018. The Parsons School of Design MFA graduate in Fashion, who launched her eponymous label the previous year following her debut collection at Parsons' MFA show, was nominated for 2018's LVMH Prize. She went on to win the Swarovski & Vogue Talents New Generation Award that year.
Gao's signature looks combine asymmetrical draping with silk patterns and prints. Her aesthetic is heavily influenced by art and costume narratives between East and West. The concept of duality embodies her aesthetic when it comes to structure and pattern.
Snow Xue Gao's autumn/winter 2020 collection is suffused with the stories that happened on the legendary Silk Road during the Han Dynasty, in which merchants dressed up wearing garments in multiple ways – a coat could be tied off the shoulder at noon, while fully worn at night, depending on changing weather. Expanding the idea of two-for-one, or double-up dressing, Gao combines the deconstructing and layering of two pieces into one outfit – think a man's tailored coat (or inside-out jacket) with a bow-tied floral inset, single lapels and half-collars – to create a contemporary vision of the way the people looked and lived.
The murals on the walls of Dunhuang's famous Mogao Caves in China record the exchange of cultures, religions, philosophies, and how people lived during these times, also influencing the collection. Gao's prints are derived from Chinese ornamental art such as patterns on silk dresses, porcelains, and the shapes of lotus, peony, cranes, pomegranate, flower branches and leaves.
All of which is ultra-woke and multi-referenced – and it works. From dashingneo-Han Dynastyfemale dandies to Victoriental new-vintage quaintrelle, Gao conjures progressive 21st-century silhouettes for her uniqueavant-drogynous,asymmetrically draped urban woman warriors.

Most Popular