CIIE remains a magnet to global exhibitors
Share - WeChat Trade in services
The total exhibition area for trade in services at the third CIIE is 30,000 sq m. More than 250 companies will participate in the exhibition. More than 50 of those businesses are Fortune 500 and industry leading companies.
The exhibition area consists of five sections of services covering financial, logistics, consulting, inspection and testing, and cultural tourism industries.
Exhibitions will include more than 100 trade and logistics enterprises spread out among 10,000 sq m. The exhibition area for financial service companies will be 3,000 sq m and that for consulting, inspection and testing service companies will be 4,200 sq m.
Highlights of key sections:
∙ CIIE will gather a group of globally competitive enterprises in the fields of shipping, air transportation, railway and freight. It will help improve international logistics solutions and address the difficult "last mile" connection for the railway-sea transportation and multimodal transportation.
∙ Non-banking financial institutions will participate in the exhibition for the first time. In addition to commercial banks, companies in insurance, supply chain finance, financial investment, credit investigation and blockchain financial technology industries will also participate. They will provide enterprises with global financial solutions, such as property management, value adding and risk strategy support.
∙ The consulting service section will showcase technological breakthroughs and innovative service solutions of professional service institutions, which will help enterprises grasp development opportunities in the post COVID-19 phase.
What they say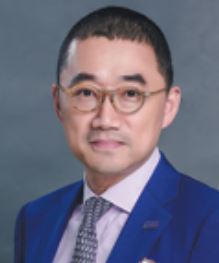 I am delighted the third CIIE will go on as planned in Shanghai in November despite the COVID-19 pandemic. Keeping the CIIE this year reflects the strong tenacity of the Chinese economy and the country's determination to continue opening-up. It explains the importance of building a community with a shared future for mankind. KPMG is willing to work with CIIE to carry forward the spirit of 'New Era, Shared Future'.