Shenzhen continues to draw foreign investors
Share - WeChat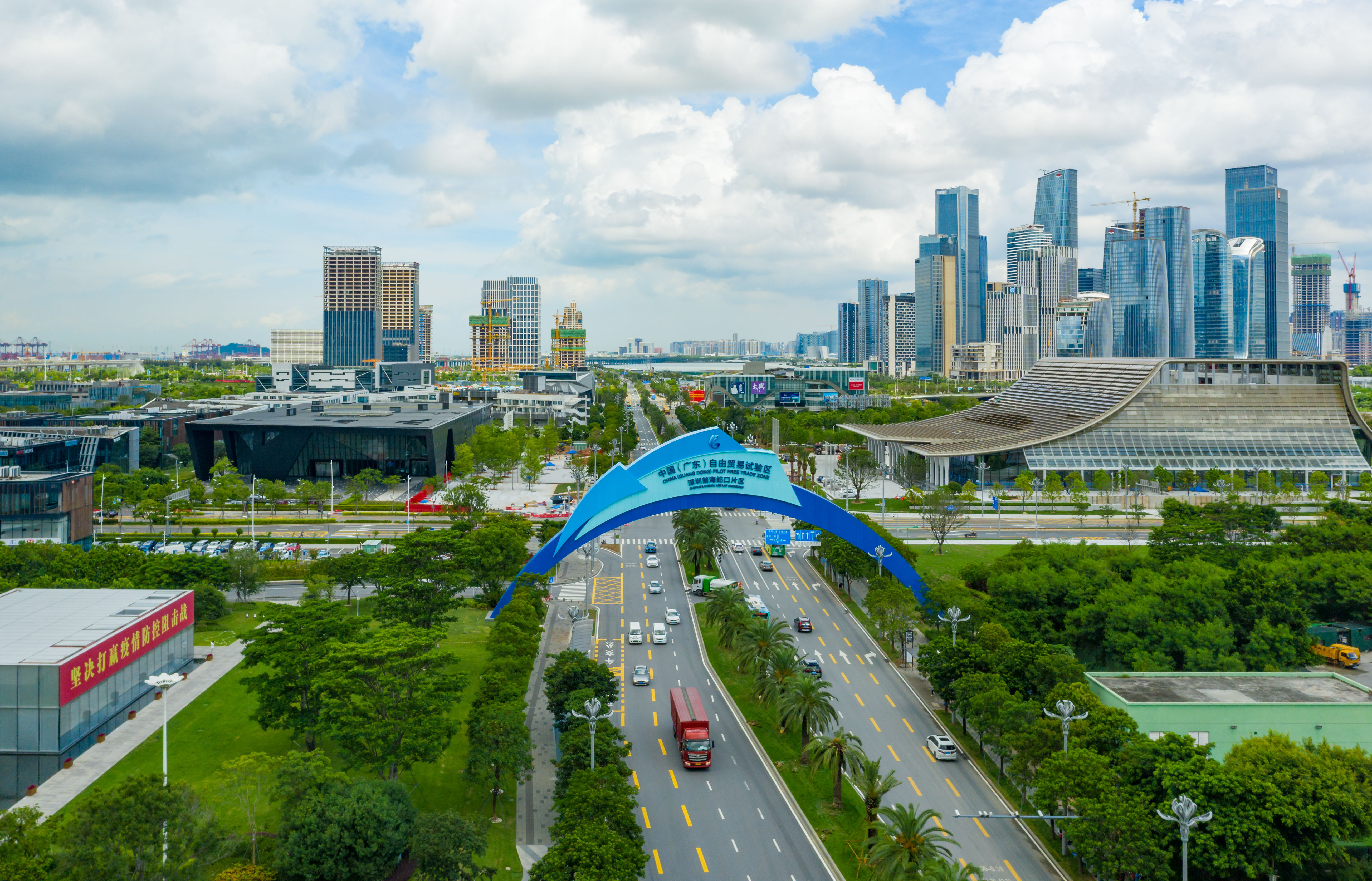 The coastal city of Shenzhen in Guangdong province continued to maintain its momentum and advantages in attracting foreign investment this year despite the coronavirus pandemic and uncertainty in the global economy.
In the first seven months of 2020, the city's actual use of foreign capital climbed 12.8 percent year-on-year to about $4.9 billion, official data showed. About 2,000 foreign-invested enterprises were set up in the booming city as well in the first half of the year.
Since Shenzhen issued the first business license for a foreign-funded company in 1981, more than 90,000 foreign investment firms have been established in the city.
Foreign companies and associations expressed their firm confidence of more cooperation in the southern metropolis at a seminar recently held by the Shenzhen government to discuss current challenges and jointly pursue innovative development.
Alan Beebe, president of the American Chamber of Commerce in China, believes companies will invest anywhere based on local attractiveness, and Shenzhen is always considered a leader in terms of providing attractive market opportunities and investment environment for American companies, especially in the technology innovation sector.
"We also look to Shenzhen as a leader in terms of what market reforms happen here can hopefully be implemented more broadly across China," Beebe said.
George Lau, vice president of the European Chamber of Commerce in China, said nearly 90 percent of their 1,700-plus members in the nation have decided to continually develop in Shenzhen, despite Sino-US trade conflicts and a global economic recession.
Zhou Bing, global vice-president of US tech giant Dell Technologies, highlighted Shenzhen's two significant advantages. One is a solid scientific and technological foundation, and the other is a vibrant gathering of small and medium-sized enterprises.
Shenzhen has more than 2 million SMEs, accounting for 99.6 percent of the total number of enterprises.
Drawn by the digitalization upgrading of SMEs, Dell opened China's first enterprise solution center in Shenzhen in August to provide IT planning and investment services for SMEs, signaling a strong determination to further dive into the market.
US-based consultancy Boston Consulting Group's digital center for the Asia-Pacific market in Shenzhen this month celebrated its first anniversary. The center's service has reached out to all major enterprises in the Guangdong-Hong Kong-Macao Greater Bay area in just 12 months, despite the quarantine rules imposed due to the impact of COVID-19.
From just a number of employees in the very beginning to a team of more than 100 staff, the BCG office is one of the fastest-growing companies in BCG's global network in more than 100 cities, said Managing Director and Partner Guo Yi.
He said the rapid growth demonstrates the great success of Shenzhen's business environment and ecosystem construction, especially the precise support for the construction of key SMEs in the industrial chain that allows them to form a synergy with large enterprises.
In addition, he believes the city is the firm's base to tap the entire market of the Greater Bay area, a rising powerhouse that many foreign firms are evaluating how to expand their business in.
Wang Weizhong, Party secretary of Shenzhen, pledged to keep opening up and optimize the business environment, including cutting procedures of government affairs and safeguarding information security.
In respond to the limited land resources in the city, Wang reiterated the government will guarantee land supply for outstanding projects as long as they are in line with the direction of Shenzhen's industries and meet the demand for high-quality development.
Li Guanghan contributed to this story.