Shenzhen leads peers in 5G stand-alone deployment
Share - WeChat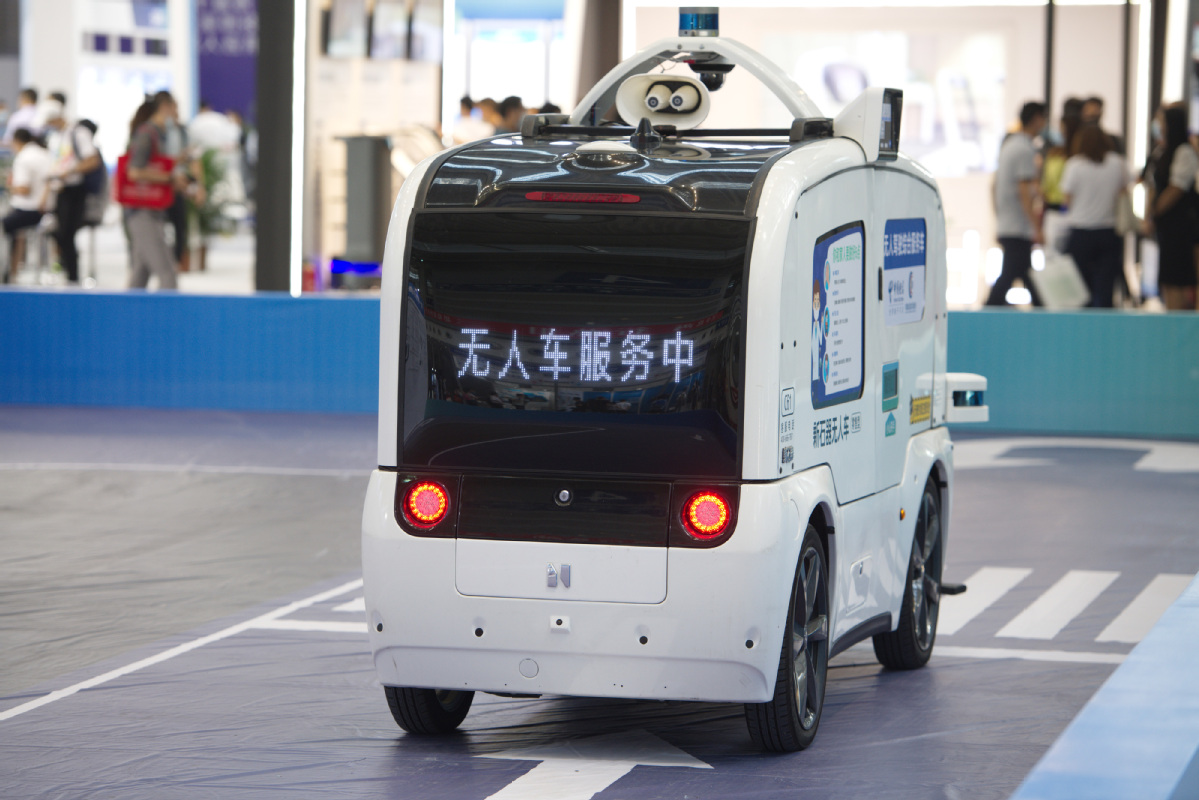 Shenzhen has become the first city in China to achieve full-scale 5G deployment and will look to play a leading role in driving the country's technological development, officials said on Monday.
Chen Rugui, mayor of Shenzhen, said that the city in southern Guangdong province has achieved full stand-alone 5G coverage and leads its peers in officially entering the 5G era.
There are two architectures for 5G networks. While the non-standalone architecture refers to 5G networks that ride on existing 4G network infrastructure, standalone architecture relies on building brand-new infrastructure.
Despite the novel coronavirus epidemic, Shenzhen has continued to make progress in building 5G networks, said Jia Xingdong, head of the Shenzhen Municipal Industrial and Information Technology Bureau.
The city has till date set up more than 46,000 5G base stations. "Shenzhen tops the world in the number of 5G base stations and in shipments of 5G terminals," Jia said. The city is also stepping up efforts to integrate 5G technology with various industries to further its application.
More than 1.6 billion yuan ($231 million) will be poured into 20 demonstration projects in the city, with the next-generation wireless network being first applied in 10 areas in government affairs, including medical treatment, transportation, and in 10 industrial fields, including ultra high-definition video and industrial internet.
China is ramping up efforts to speed up the construction of "new infrastructure" as part of its push to transform from an investment and export-driven economy to one powered by technology.
As an important part of new infrastructure, 5G networks, with superfast speed and low latency, will be the backbone for powering the internet of things, autonomous vehicles and smart cities.
Wang Zhiqin, deputy director of the China Academy of Information and Communications Technology, a government think tank, said: "With the construction of 5G networks accelerating in China, its industrial application is turning from the stage of exploration to the stage of real practice."
5G application in smart medical treatment is the most widespread among various industries, accounting for 23 percent, followed by media, smart city, internet of vehicles and industrial internet, with 17 percent, 14 percent, 9 percent and 8 percent, respectively, she said.
China had deployed more than 410,000 5G base stations by the end of June and plans to build 500,000 new ones this year, according to the CAICT.