China's housing prices see slight month-on-month growth in August
Share - WeChat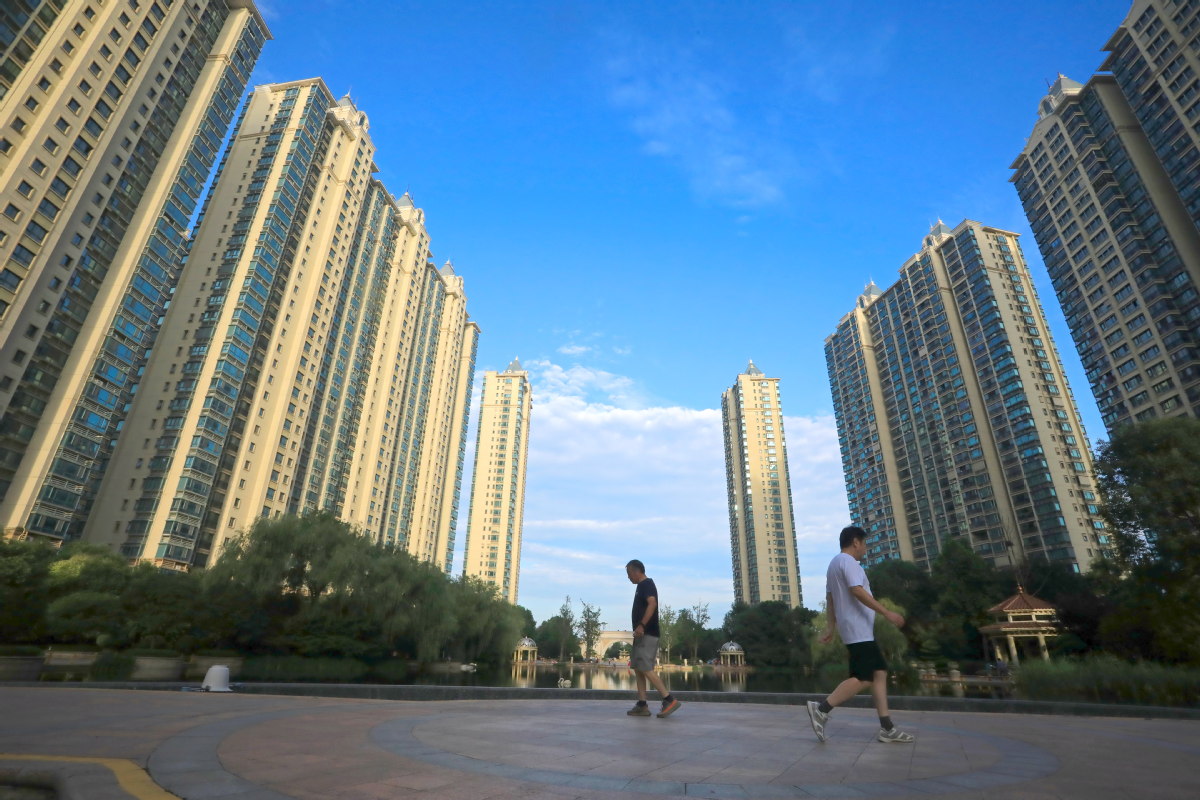 BEIJING - China's housing market remained generally stable in August, with a slight month-on-month rise in home prices in major cities, official data showed Monday.
New home prices in four first-tier cities -- Beijing, Shanghai, Guangzhou and Shenzhen -- rose by 0.6 percent month on month in August, up 0.1 percentage points from a month earlier, according to data from the National Bureau of Statistics (NBS).
Thirty-one second-tier cities reported a month-on-month increase of 0.6 percent in new home prices, compared with a 0.5-percent rise in July, while 35 third-tier cities witnessed a month-on-month growth of 1 percent in new home prices, with a slightly faster pace compared with the 0.8-percent expansion in July.
Prices of resold housing in first-tier cities edged up 1 percent month on month in August, with the growth quickening by 0.3 percentage points than the previous month.
Second-tier cities saw slower month-on-month growth of resold housing price, while the price rise in third-tier cities widened 0.1 percentage points from the previous month to 0.6 percent.
In August, local governments continued to maintain the principle of "housing is for living in, not for speculation," and adopted timely and targeted measures to steadily implement the long-term mechanism for real estate supervision, said Kong Peng, a senior NBS statistician.
China's investment in property development rose 3.4 percent year on year during the first seven months, compared with a 1.9-percent increase reported in the first half of the year, the NBS data showed.
The pick-up in housing rates was driven by a price hike in some cities, especially those with solid transactions and in the process of recovery, said Yan Yuejin, research director at E-house China R&D Institute.
Zhang Dawei, chief analyst with real estate agency Centaline Property, noted that economic recovery in the Guangdong-Hong Kong-Macao Greater Bay Area boosted home price in Guangdong province, with the price of new homes in the city of Huizhou and the price of resold housing in the cities of Guangzhou and Shenzhen registering notable growth last month.
The country's housing price has remained stable in recent months as the market expectation is comparatively steady and the regulation over the resold housing market and intermediary agencies has been tightened, Yan said.
Around 10 cities have adopted policies on real estate regulation to maintain market stability in terms of both supply and demand, thus protecting demand for self-residence while curbing speculation, said Xu Xiaole, a senior analyst with China's real estate brokerage platform Beike.
In late August, China's housing and banking authorities adopted regulations on capital monitoring and financing management of key real estate firms to prevent risks in real estate financing and promote sustained healthy development of the industry.