Evergrande eyes uptick in home sales with discounts
Share - WeChat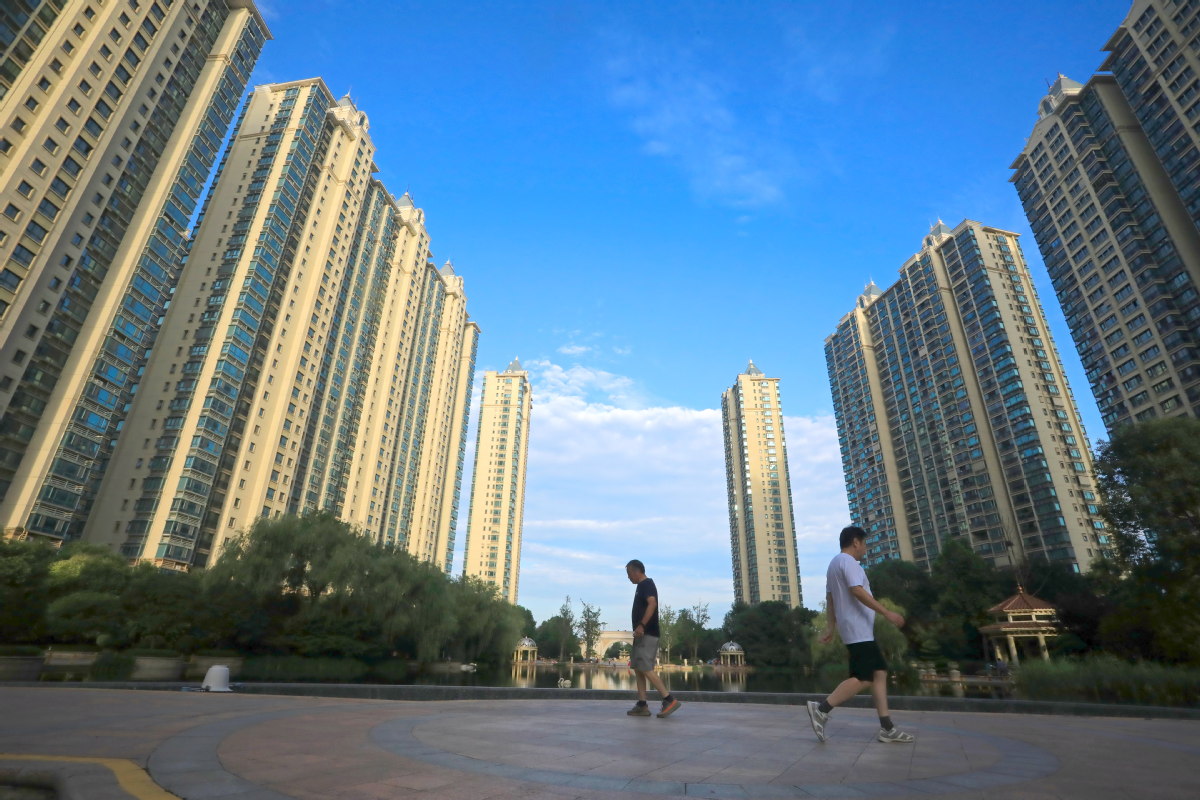 As the residential market enters its traditional golden season for sales, Evergrande launched a campaign for its properties nationwide by offering a historic low discount of 30 percent as its solution to deal with the tightening of credit lines and impacts brought by the COVID-19 pandemic, industry experts said.
During a group marketing conference, Xu Jiayin, chairman of real estate giant Evergrande Group, announced they are going to provide a 30 percent discount for home projects across the nation between Sept 7 and Oct 8 to achieve its target of 200 billion yuan ($29.3 billion) in sales in the coming two months, the National Business Daily reported.
"The completion of the target will help Evergrande reach its annual sales goal two months in advance, eliminating any uncertainties that would hold back the group from reaching its ambition for the year," said Zhang Dawei, chief analyst at Centaline Property Agency Ltd.
The Shenzhen-based property group reported a combined sales revenue of 450.62 billion yuan from January to August, about 200 billion yuan away from its target of 650 billion yuan in 2020.
Despite the impact of epidemic, Evergrande restored 95 percent of its business in March and took the lead by launching an online marketing and sales promotion in the first quarter. The innovative efforts enabled the company to reach 348.84 billion yuan worth of sales in the first half, having surged 23.8 percent year-on-year.
"Based on the judgment of the status-quo, the decision is a tactic of the property developer in consolidating its advantage in capital flow and preparing for further development," said Chen Jie, a professor specializing in property research at Shanghai Jiao Tong University.
The property promotion is also a response toward a tightening of credit lines.
A symposium held by the Ministry of Housing and Urban-Rural Development and the People's Bank of China in August and attended by major real estate developers said that the central government is firm on the formation of a long-term mechanism for real estate by regulating financial management and financing of the sector.
This means credit lines will remain tight to ensure the stable and healthy development of the property market, the industry experts said.
"The macro-control policies in the past few years have effectively stabilized home prices, land prices and market expectations for residential properties, and we are going to stick to such guidance," Xia Haijun, president of Evergrande, said during the company's interim result conference.
Under such circumstances, having abundant capital flow generated from sales would allow the developer to acquire better projects and further expand its business, Chen added.
Evergrande took the market opportunity in the first six months by acquiring 111 land plots with an average cost of 2,455 yuan per square meter in the cities of Beijing, Guangzhou, Shenzhen, Chengdu in Sichuan province, Haikou in Hainan province, Lanzhou in Gansu province, and Guiyang in Guizhou province.
At the end of June, the property firm accumulated 817 residential projects in 229 cities across the nation, which are planned to be developed into about 240 million square meters of home spaces.
"The company's average land cost in first tier cities is 3,711 yuan per sq m, 2,572 yuan per sq m in second-tier cities, and 1,501 yuan per sq m in third-tier cities, a comparatively low level of cost in comparison with its peers," said Pan Hao, a senior analyst with the Beike Real Estate Research Institute.
Analysts suggested more property companies are likely to join the promotion.
"Quite a few developers are under sales pressure due to the spread of COVID-19 in the first half. Meanwhile, cities experienced price hikes in recent months, in the likes of Hangzhou and Ningbo in Zhejiang province, Wuxi in Jiangsu province and Shenyang in Liaoning province, where they are tightening their restrictions on home purchases," said Yan Yuejin, research director at the E-House China R&D Institute.
Price cuts could effectively buoy sales, but it could push a property developer's profit margin to its limits as well, Yan added.
Evergrande reported its gross profit dropped 13.7 percent to 66.68 billion yuan in the January to June period, which was attributed to its being 25 percent off in sales.
Chen said despite developers' marketing promotion, stabilization will continue to be the key word of the home market, and developers are putting stable capital flow at the foremost level in their development.
"Chinese homebuyers are being more sophisticated as price is no longer their sole consideration in making a decision."
Following the central government's instruction, Chinese cities will continue to take measures in accordance to their own conditions in the coming months. Major first-and second-tier cities will continue to maintain stable home prices so they will not go up in the coming months, whilst lower-tier cities may feel greater pressure, the experts said.