A lifetime mission spurred by selfless dedication
Share - WeChat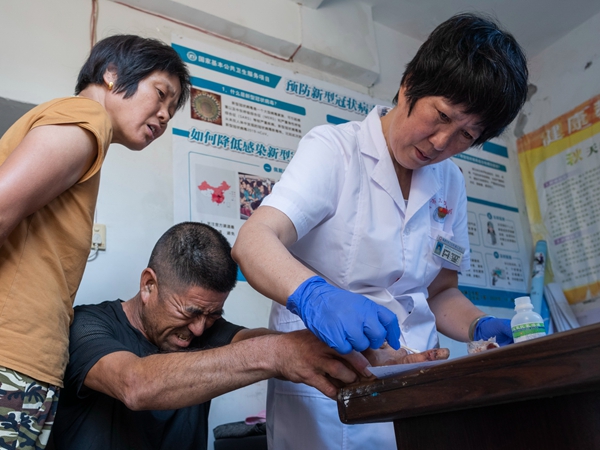 The villages on Jidiao Island, Chengtou town, Fuqing city, in East China's Fujian province are linked by twisting roads revealing spectacular views of bays and coves by the coast with densely built stone houses. A small two-story building shelters deeply in the greenery with the bold glare of Chinese characters for clinic on an eye-catching signboard. This is Wang Jinping's home.
For 34 years, Wang has been the only village doctor on this small island, providing medical services to the villagers. On Aug 19, the third Chinese Physician's Day, Wang Jinping won the honor of "Most Beautiful Doctor in 2020".
Merely 0.74 square kilometers in area, this small island is like a drop in the bucket compared with the vast continent. Over the years, many islanders have chosen to leave the island to go ashore, living a different kind of life. There are more than 400 permanent residents, and nearly half of them are senior citizens over 65 years old. If they feel unwell, they will seek help from Wang as soon as possible. Due to their living habits, most elderly people on the island prefer to live alone, and 95-year-old Wang Xuemei is one of them. She suffers from a variety of chronic diseases, and Wang is very concerned about her conditions."I have to visit these elderly people living alone every 10 days," she says.
Most Popular