Novel solution helps reduce food waste
Share - WeChat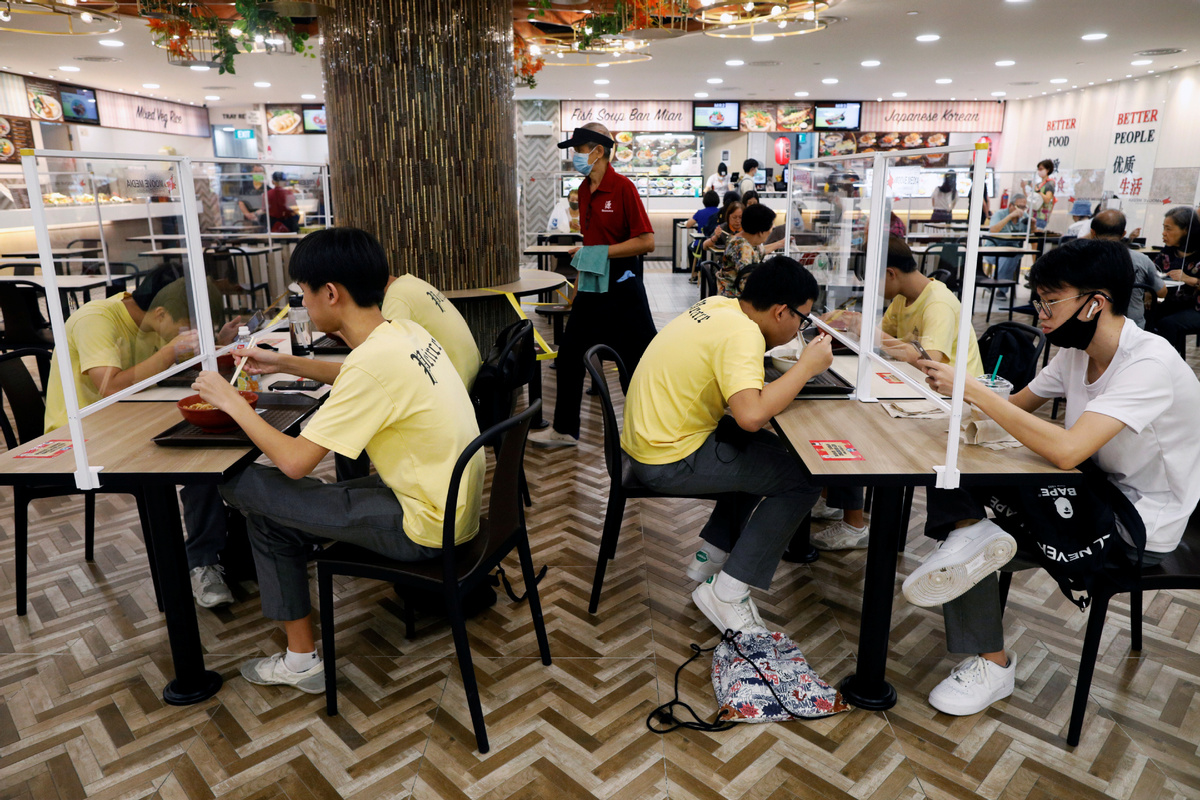 Indonesian engineer Eva Bachtiar was consulting for a farmers' group in 2016 when she learned of how much fresh produce in the country was being thrown away because of a lack of infrastructure and post-harvest technology.
"It's hard to believe that over 19 million poor Indonesians live in hunger while so much food ends up being wasted," Bachtiar said. She cited the 2016 Economist Intelligence Unit report which said Indonesia is one of the world's biggest generators of food waste on a per capita basis.
Bachtiar, who is in her 30s, then partnered with two environmentalists to launch Garda Pangan, which means "food guardian" in Indonesian language.
Based in the East Javanese city of Surabaya, the social enterprise collects edible surplus food from local restaurants, bakeries and hotels, and redistributes them to poor communities. Bachtiar said since Garda Pangan's founding in 2017, the enterprise has collected 19 tons of food and distributed it to over 100,000 people.
Garda Pangan also holds workshops in schools and communities, teaching them how to avoid food wastage through meal planning and recycling leftovers.
It is just one of many private sector initiatives launched to solve the growing food waste problem in Southeast Asia.
Governments have introduced policies, such as food redistribution and solid waste segregation, as a way to curb the growing volume of food waste. But environmentalists said these measures are either not strictly enforced or do not address the root cause of why households often end up discarding large quantities of food: buying more than what they need.
The problem of food waste has been highlighted in recent weeks, following China's launch of its "Clear Your Plate" campaign in August. President Xi Jinping recently again stressed the need for measures and long-term mechanisms that can discourage food waste.
Melody Melo-Rijk, project manager for sustainable consumption and production at the World Wildlife Fund-Philippines, said urbanization and growing affluence in the fast-growing Southeast Asian economies have promoted consumerism. This, in turn, has increased the volume of food waste.
"People are buying more than what they need because they have stronger purchasing power and higher disposable incomes," Rijk said.
Rijk said the WWF is advocating for food sustainability education to let people know how much resources were used to produce food, encouraging them to be more conscious of their consumption.
Tammara Soma, assistant professor at the School of Resource and Environmental Management in Canada's Simon Fraser University, noted how higher incomes have changed the way people consume food.
Soma, who has extensively studied Indonesia's food systems, said more affluent Indonesians tend to buy more than one refrigerator-and store more food than what they can eat.
"Indonesians are spending money to dine out, but at the same time, they still shop for food to be stored at home," she said.
Mae Ooi, co-founder of Mentari Alam EKO, a manufacturer of industrial compost machines based in Kuala Lumpur, Malaysia, said the first step to cutting the volume of food waste is to "buy as you need and use up what you have".
Ooi said there are "unavoidable "food waste items such as fruit peels and kitchen scraps. For this, her company is designing a smaller compost machine that can be used at home.
The Food and Nutrition Research Institute in the Philippines said an average Filipino household wastes 43 grams of rice each day. This means that the country's nearly 23 million households throw away more than 900,000 kg of rice every day.
Malaysians dump over 16,000 tons of food each day-enough to feed 12 million people-according to the Solid Waste and Public Cleansing Management Corporation.
Singapore produced more than 700,000 tons of food waste in 2019, according to the National Environment Agency. The NEA said the city-state's food waste has increased by about 20 percent over the past decade and is expected to grow in the next few years on the back of its growing population and economic activity.
Most of the food waste ends up in landfills, compounding the region's garbage problem. Southeast Asia produces 1.14 kg of municipal waste per capita each day, according to the United Nations Environment Programme.
Bachtiar of Garda Pangan said food waste has a "serious environmental impact".
"When food waste breaks down in a landfill, it produces greenhouse gas emissions that are 23 times more potent than carbon dioxide and contributes to global warming. In fact, food waste accounts for 14 percent of global carbon emissions," she said.