Djokovic's breakaway move divides opinion, ruffles rivals
Share - WeChat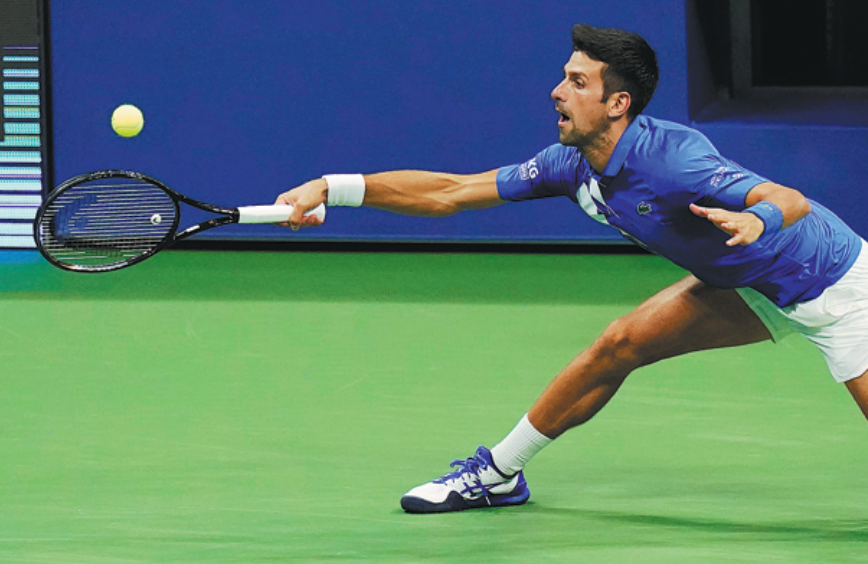 He's the world No 1 and the all-time money leader in men's professional tennis with career winnings of $144 million-but Serbia's Novak Djokovic wants more.
Along with Canada's Vasek Pospisil and John Isner of the United States, Djokovic resigned as chairman of the Association of Tennis Professionals' player council ahead of the US Open to launch a breakaway group: the Professional Tennis Players Association (PTPA).
American Sam Querrey confirmed after his first-round exit at the US Open last week that he too had resigned from the ATP player council to join Djokovic's group.
Djokovic has described the PTPA as a platform for players to have a bigger say on decisions that affect their livelihoods, but the move has sparked resistance from superstars Roger Federer and Rafa Nadal, who also serve on the player council.
"The goal of the PTPA is not to replace the ATP but to provide players with a self-governance structure that is independent from the ATP and is directly responsive to player-members' needs and concerns,"Pospisil said in a document soliciting sign-ups from other members of the tour.
The Canadian, currently ranked No 94 in the world, said he envisioned the new group acting essentially like a players' union, but with more legal flexibility in representing members' interests in things like tournament amenities, travel, pensions, revenue sharing and discipline.
"There will be a lot of work building and perfecting the operations of this association, but this is the first and most pivotal step that we must take," Pospisil, who has been consulting with a law firm, wrote in his message to players.
"Our voices will finally be heard and we will soon have an impact on decisions that affect our lives and livelihoods."
The ATP has not made a formal statement about the breakaway group, but a letter sent to players by ATP chairman Andrea Gaudenzi, urging them not to sign with the PTPA, was obtained by the New York Times.
"You have what other athletes in other sports would strive for-a seat at the boardroom table. That is what players fought for in the creation of the ATP Tour," Gaudenzi wrote. "It makes no sense why you would be better served by shifting your role from the inside to the outside of the governance structure."
Canada's Milos Raonic, the world No 18, told the Times he plans on signing up and said he expects many of his fellow players to do the same-even as Federer and Nadal have come out against it while campaigning for a merger of the ATP and the Women's Tennis Association.
"Of course I would love to have Roger and Rafa on board. Of course I would love to have all the players on board. But I understand," Djokovic said. "I truly understand that some of them have different opinions and they don't think the time is right."
Federer and Nadal joined player council reps Kevin Anderson, Jurgen Melzer and Bruno Soares in sending a note to players raising questions about the new group and saying they're against it.
"The world is living a difficult and complicated situation. I personally believe these are times to be calm and for all of us to work together in the same direction. It is time for unity, not for separation," Nadal tweeted.
"These are moments where big things can be achieved as long as the world of tennis is united. We all, players, tournaments and governing bodies have to work together. We have a bigger problem and separation and disunion is definitely not the solution."
Federer tweeted similar sentiments, adding: "These are uncertain and challenging times, but I believe it's critical for us to stand united as players, and as a sport, to pave the best way forward."
Djokovic has won five of the past seven Grand Slam titles and 17 overall. He is one of only three male players to hold all four Grand Slam crowns at the same time, which he did in 2015-16.
After testing positive for the coronavirus in June, Djokovic and his wife Jelena pledged 1 million euros ($1.2 million) to buy medical equipment in Serbia's fight against the pandemic.