Hainan unveils innovation plan for Boao medical tourism pilot zone
Share - WeChat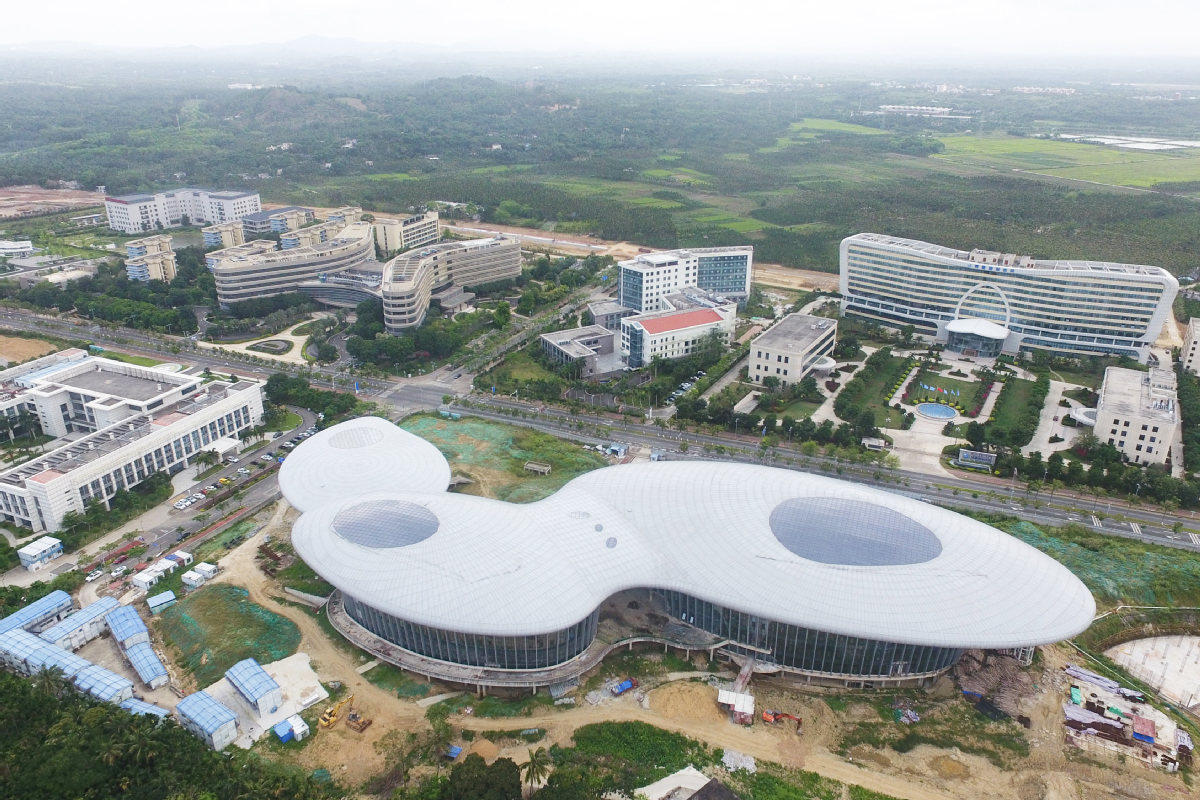 A reform plan was issued by the Hainan provincial government on Tuesday to promote system integration innovation at the Boao Lecheng International Medical Tourism Pilot Zone, the only one of its kind in China that enjoys special preferential policies such as special permission to import medical technology, medical equipment and medicines.
The Boao pilot zone was established in 2013 to pilot development of international medical tourism-related businesses and services, such as licensed medical treatment, cancer prevention and treatment, health management, care and rehabilitation and anti-aging medicines.
Also known as Boao Hope City, the pilot zone was the first of the 11 key industrial parks to receive such a plan in the Hainan Free Trade Port, which covers the whole of Hainan Island, about 32 times the size of Hong Kong. The 11 parks were designed to highlight three major fields, tourism, modern services and advanced technologies, and play a leading role in the construction of Hainan free trade port, according to officials with the Hainan provincial government.
The System Integration Innovation Reform Plan of Boao Lecheng International Medical Tourism Pilot Zone of Hainan Free Trade Port proposes that the pilot zone promote system integration and innovation in the reform of streamlining medical and health reviews and approvals, liberalization and facilitation of licensed drug and medical device trade and investment, facilitation of cross-border capital flows and facilitation for the diagnosis, treatment, entry, stay and residence of foreign medical staff, patients and accompanying personnel, in a bid to realize the "three synchronization" with advanced international levels in terms of medical technology, equipment and drugs.
Composed of 10 parts and 34 detailed rules, the plan also includes the establishment of the country's only centralized storage bonded warehouse for overseas innovative pharmaceuticals and equipment that are not yet marketed in other areas in China, the country's only whole-process traceability platform for unlisted licensed medicines and pharmaceutical equipment, the creation of the country's only "global licensed drug insurance"-an innovative medical insurance payment method, and introduction of a new model of clinical real world data application for drug registration and facilitation of medical practice registration.
Gu Gang, head of the zone administration said that, till date, the pilot zone has introduced more than 100 innovative drugs and medical devices from overseas, covering mainly cardiovascular medicines, ophthalmology, dermatology, plastic surgery, oncology and infectious diseases.
He said that the implementation of the Hainan free trade port preferential policies such as zero tariff, low tax rate and simplified tax system will draw more big international pharmaceutical companies and professionals to the pilot zone.