Experts optimistic Huawei can face storm
Share - WeChat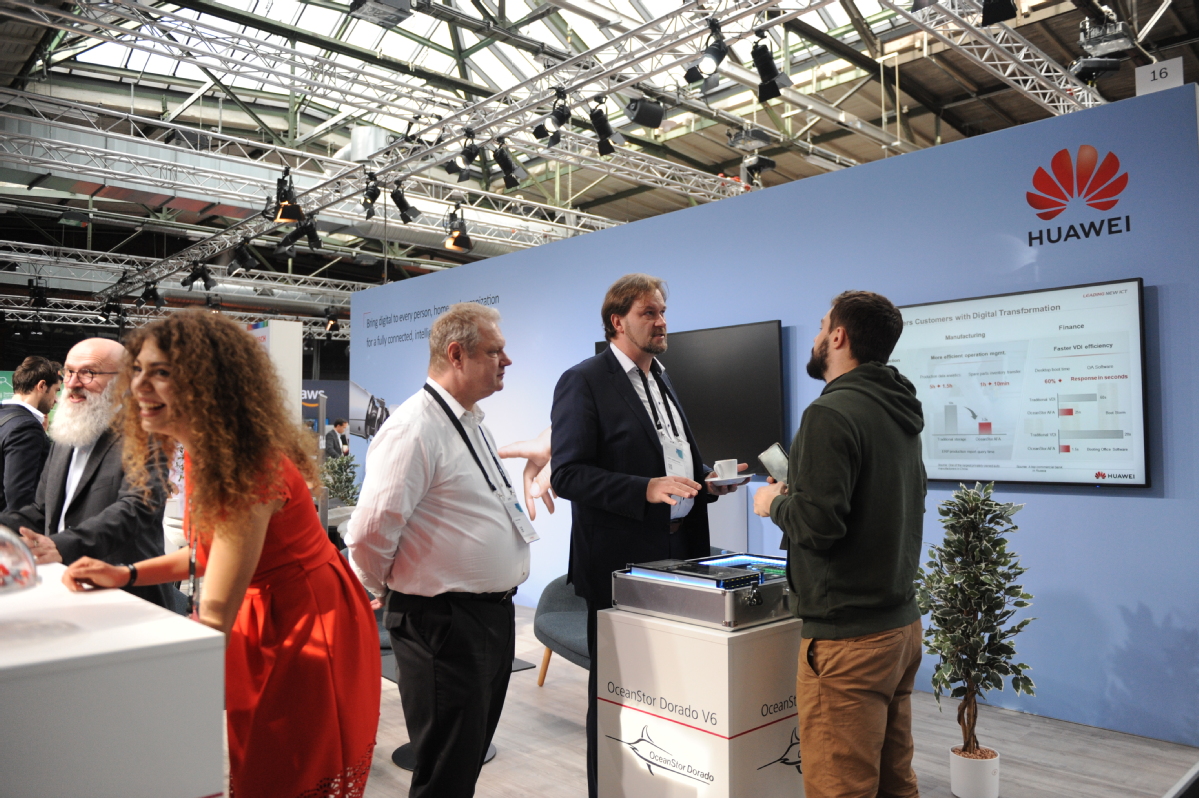 Signs of such a trend are already visible.
The Wall Street Journal reported that Qualcomm is lobbying the US government to revoke restrictions on the sale of components to Chinese companies, including Huawei. The US restrictions have cost Qualcomm a market worth as much as $8 billion annually, the US company said.
In response to the latest ban, John Neuffer, president and CEO of the US Semiconductor Industry Association-an organization that represents 95 percent of the US semiconductor industry-said: "These broad restrictions on commercial chip sales will bring significant disruption to the US semiconductor industry."
Neuffer said in a statement that the association is surprised and concerned by the administration's sudden shift from its prior support of a more narrow approach intended to achieve stated national security goals while limiting the harm to US companies.
"We reiterate our view that sales of nonsensitive, commercial products to China drive semiconductor research and innovation here in the US, which is critical to America's economic strength and national security," he added.
Boston Consulting Group said in a report that if the US government increases restrictions on semiconductor trade with China, this could endanger the country's own position as a leader in the sector.
BCG warned that if shipments of US chips and chipmaking equipment to China were stopped, and China were to ban imports of US electronics and software, it could cost US companies 37 percent of their annual sales.
BCG found that top US semiconductor makers have reported a median revenue decline of between 4 percent and 9 percent in each of the three quarters following the ban on Huawei buying US chip technologies in May 2019.
Wang Peng, deputy head of the China Center for Information Industry Development, said: "As the coronavirus outbreak is severely disrupting global supply and industrial chains, the US government's actions will further destroy and hit the current system."
Some experts said that given mounting pressure within the US, Washington might allow certain domestic suppliers, such as Qualcomm, to continue selling chips to Huawei after the November presidential election.
Also, Huawei still has time to come up with contingency plans for the latest ban. Analysts estimated that the world's largest telecom equipment maker has a stockpile of processors for smartphones and 5G base stations that could last at least until early 2021, with some even pointing to end-2021.
To cope with restrictions, Huawei said earlier that its R&D spending grew 29.8 percent to 131.7 billion yuan ($19 billion) in 2019, while inventories of components surged 73.4 percent on a yearly basis.
"Such a time window can give Huawei some wiggle room," said Xiang Ligang, director-general of the Information Consumption Alliance, a telecom industry association.
The "final card" from the US will unlikely pose an existential threat to Huawei, which had global sales revenue of 454 billion yuan in the first half, despite the potentially profound disruptions it might bring, Xiang said.
According to a post on Chinese social media platform Sina Weibo, Huawei recently launched its Tashan Project to partner with domestic companies to build a US-technology-free chip production line. Though Huawei did not confirm this decision, people familiar with the matter told China Daily that the company is seriously considering doing so.
Foreign Ministry spokesman Zhao Lijian criticized the US' latest move with a lengthy scathing statement that calls the US move a "naked act of hegemony", during a recent news briefing.
"We urge the US to immediately correct their wrongdoing, stop slandering and smearing China and halt cracking down on Chinese companies. The Chinese government will continue to take necessary measures to protect the legitimate rights and interests of Chinese companies," Zhao said.