Experts optimistic Huawei can face storm
Share - WeChat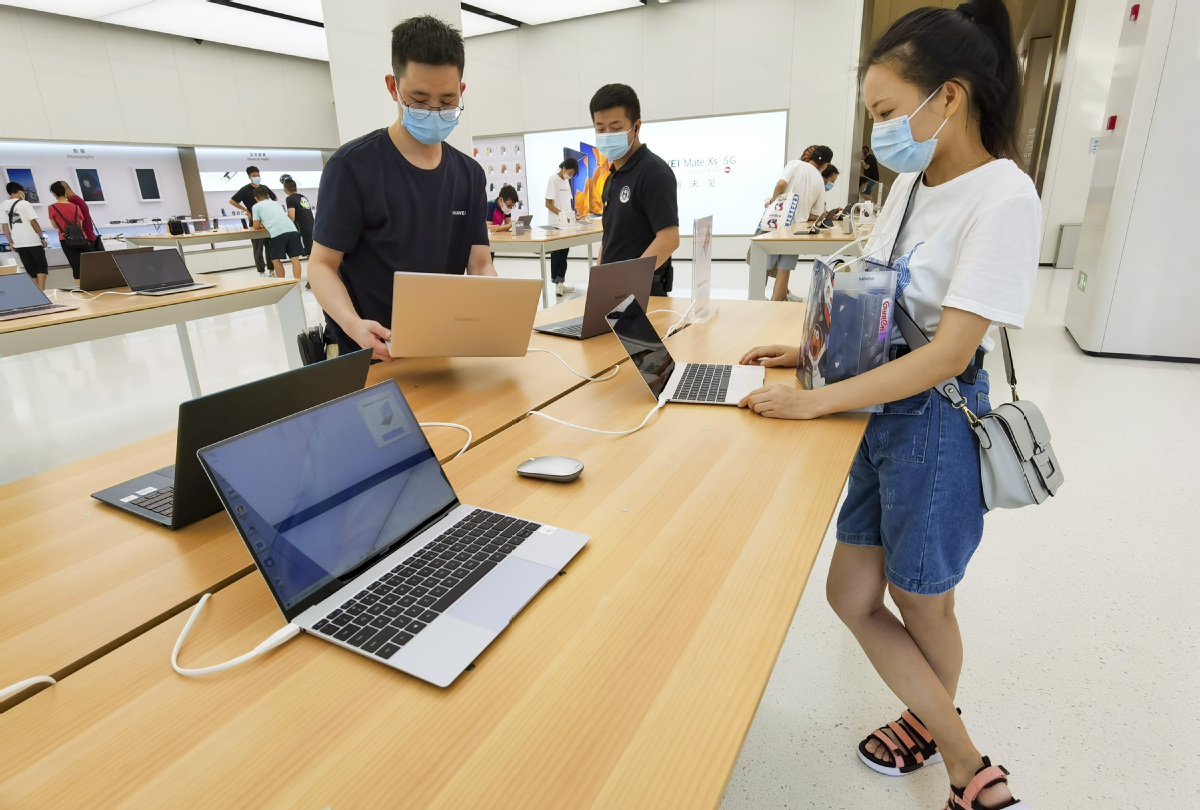 Shenzhen-based technology giant has sufficient product stockpile and other contingency plans to deal with situation
Following recent measures taken by the United States government against Huawei Technologies Co, many have been increasingly pessimistic about the Chinese company's future.
But closer observation from industry analysts shows that the fallout of Washington's latest chip ban will not be as damaging as intended, and Huawei has an opportunity to turn its fortunes around.
To begin with, it still remains a question as to how the US government might carry out such broad restrictions in reality-moves which could involve hundreds of chip companies around the world-and such actions will heavily disrupt the global semiconductor supply chain, experts said.
Meanwhile, Huawei has a certain inventory level of chips, which will give it time to come up with contingency plans based on its research and development prowess as well as assess the progress of domestic semiconductor companies, experts said.
The US government is also facing mounting pressure from the country's own semiconductor association and chip companies. This may force it to leave open the possibility of reprieve for certain US suppliers, experts said, adding that China's promise to utilize "necessary "measures to protect Chinese interests will also exert heavier pressure on the US side.
The comments came after the US Commerce Department issued new rules to tighten restrictions on Huawei by limiting the Shenzhen, Guangdong province-based firm's access to chip components produced by non-US companies using US technology. It also added another 38 Huawei affiliates to its blacklist.
Roger Sheng, vice-president of research at global consultancy Gartner Inc, said before considering the ban's possible impact on Huawei, a key question needing to be asked is whether the US government's long-arm jurisdiction can really cover all chip companies around the world.
"It is almost impossible for the US government to monitor and track all chip companies' business in reality," Sheng said.
The latest tightening ban demonstrates how far the US government will go to crack down on private companies, and runs the risk of displeasing companies from other countries.
"If Huawei is done, who will be next? Dozens of Chinese tech companies that have already been put on the US government blacklist? Or any non-US technology pioneers? They will meet the same fate of Huawei if companies remain silent this time," said a senior executive from a Chinese technology company.
Also, even if suppliers around the world can endure the revenue losses resulting from a ban of providing chip products and services to Huawei, they will not put up with Washington going further and banning all major Chinese tech players, the senior executive added.
"That is a huge loss nobody can bear. As a result, the key is that chip suppliers around the world should stand up and defy Washington's latest ban on Huawei. It is the only way to prevent the US government from exercising more interference against normal global business operations. Concern is not enough. It is time for action," the executive added.