Incense maker brings sweet scent of poverty relief to village
Share - WeChat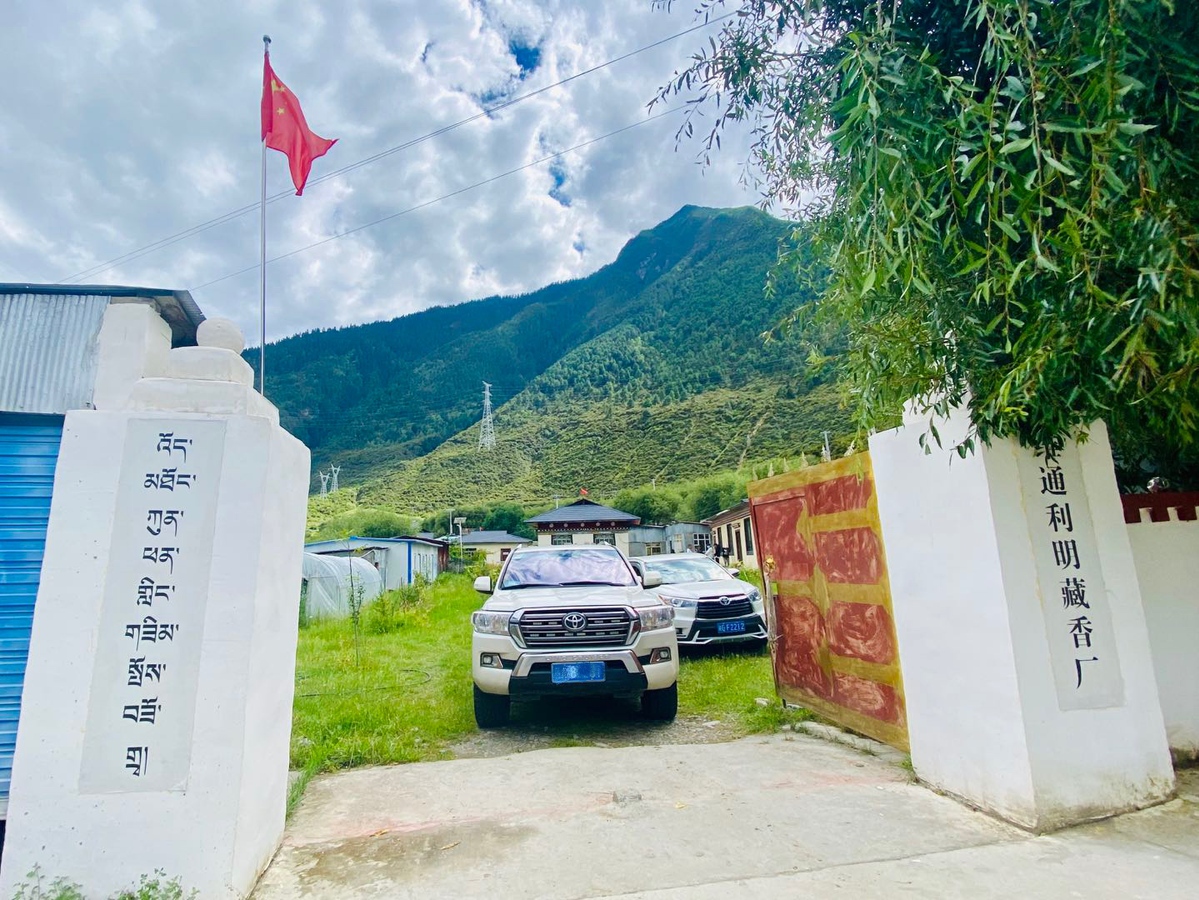 In 2016, under the government policy guidance for poverty alleviation, Samdrup applied for a subsidy for his project involving a workshop to make Tibetan incense. The government invested 309,800 yuan to build a new Tibetan incense workshop in Gyalmed village, equipped with cutting machines, shredders and other equipment. In September of the same year, the incense workshop officially went into operation.
"Without the government's help, I don't think my family could have gotten through the hard times," said Samdrup.
At the beginning, Samdrup shopped around for sales opportunities for his Tibetan incense products in downtown Nyingchi and reached cooperation agreements with nine handicraft shops in Lhasa, Nyingchi and other cities in Tibet. He also registered on e-commerce platforms in an effort to open up more channels for sales.
Besides, to produce incense products that are in line with customer preferences, Samdrup continued to solicit feedback from tourists for suggestions on aroma, shape and packaging, and also conducted field visits to Tibetan incense markets in other counties to continuously improve the formula of the Tibetan incense he made.
Samdrup's hard work finally paid off. In 2016, the net income of the plant reached 50,000 yuan, and in 2019, the number was at least double that amount.
After living a relatively comfortable life, the first thing he did was help other impoverished households in his village.