It's funny, but no joke for female comedian
Share - WeChat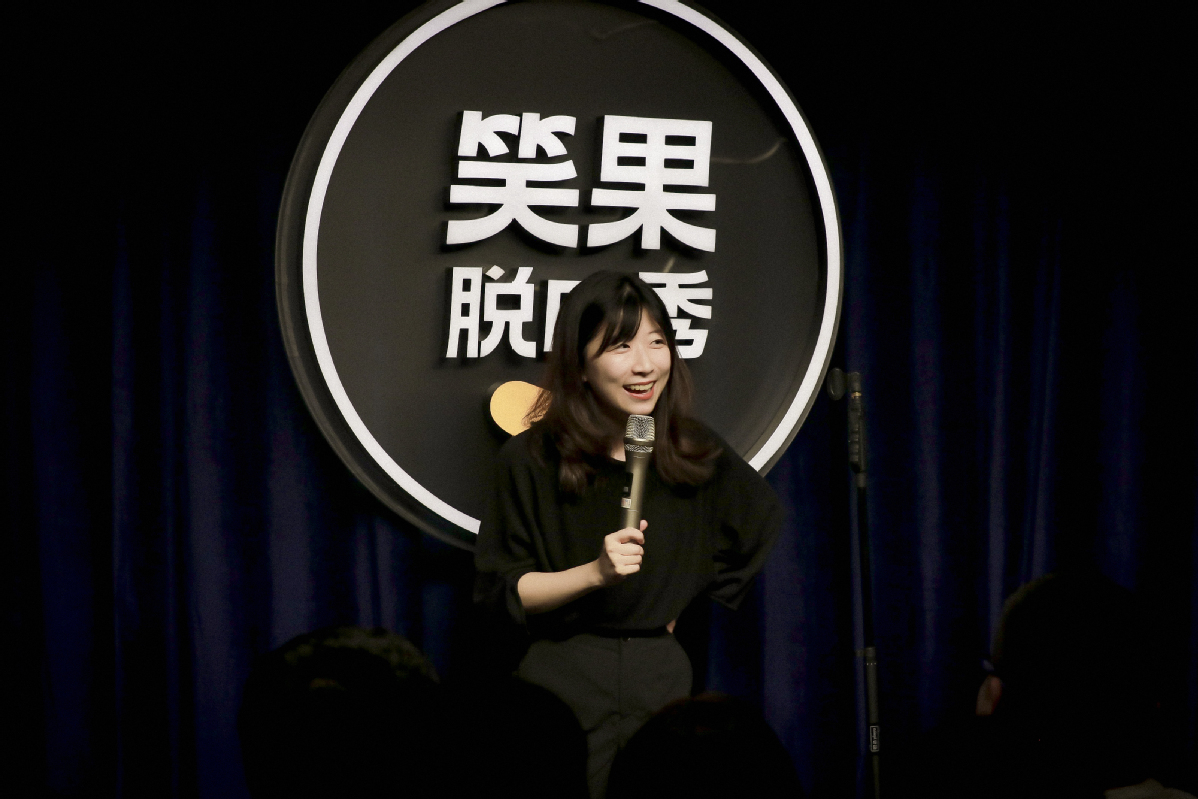 Some netizens commented that good humor should be self-deprecating, reducing distance between the comedian and the audience.
Although shocked at the time, Yang reflects on her performance and says: "The biggest problem was that it failed to make people laugh."
In her later shows, she used Li's comment as her material to laugh at herself. She joked that in many people's eyes, she is a very arrogant Shanghai native, whose daily image is with an identification card in her left hand, a graduation card in her right and property ownership certificates on her waist.
If you cannot get enough of the Amazon's breakout comedy The Marvelous Mrs Maisel, Yang's story is definitely what you expect to read.
Like Maisel, Yang has an idyllic life-born in Shanghai, in a supportive family, been to good schools and a well-paid job. She found her hidden talent after a heartbreaking breakup.
Getting her bachelor's degree in English linguistics and literature in Fudan University in Shanghai in 2010, she graduated from Duke University's Fuqua School of Business in the US for her master's degree in management studies in 2011. Then she worked in Hong Kong for about five years, where she went to her first stand-up show live in English. She came back to work in Shanghai in 2016.
The art form impressed her. When she and her boyfriend broke up, it was like a catalyst that motivates her to explore her hidden talent in stand-up comedy.
"I wanted to break up with the old me and stand-up came to my mind," she says.
Her first English stand-up show at the Shanghai's Kungfu Komedy Club failed to make the grade.
"As the only female comedian, it lasted five minutes with most of the audience being male and foreign. In the first four minutes there was no laugh," Yang remembers.
But the club's owner, Andy Curtain, who is an Australian comedian, encouraged her to come back onstage, believing in her talent.
"It is really important for comedians, especially female, to have someone to encourage them when they first enter the industry," she says, adding that although new comedians come every week, women are easier to drop.
Most Popular