Feast for the senses
Share - WeChat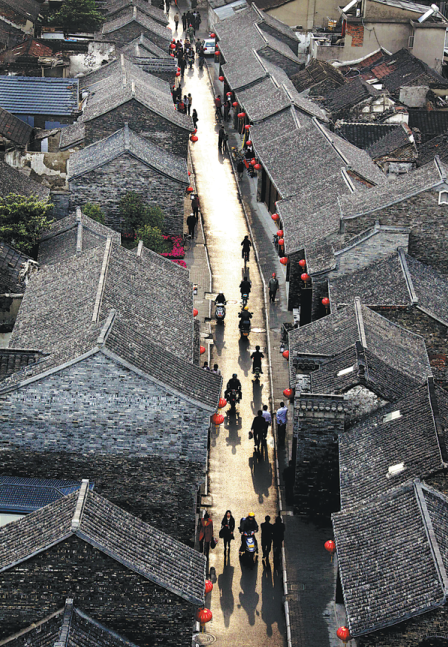 Dongguan Street is known for its well-preserved architecture, narrow lanes and wide selection of shops. CHINA DAILY
Stretching over the Yangtze River, the 1,092-meter bridge is an engineering marvel to behold. Almost everyone in the carriage was taking photos of the bridge.
After the three-hour train ride, my first stop in Yangzhou was Geyuan Garden, a private park built by local salt merchant Huang Zhiyun during the Qing Dynasty (1644-1911).Within the park is a residential complex and a garden that Huang spent 20 years and 6 million taels of silver to build.
The name of the garden stems from Huang's fondness for bamboo. Bamboo leaves resemble the shape of the Chinese character ge.
There are more than 60 types of bamboo in the garden. These plants can even be found in paintings and calligraphies that are hung on the walls of the buildings.