Ohio governor now tests negative for COVID-19
Share - WeChat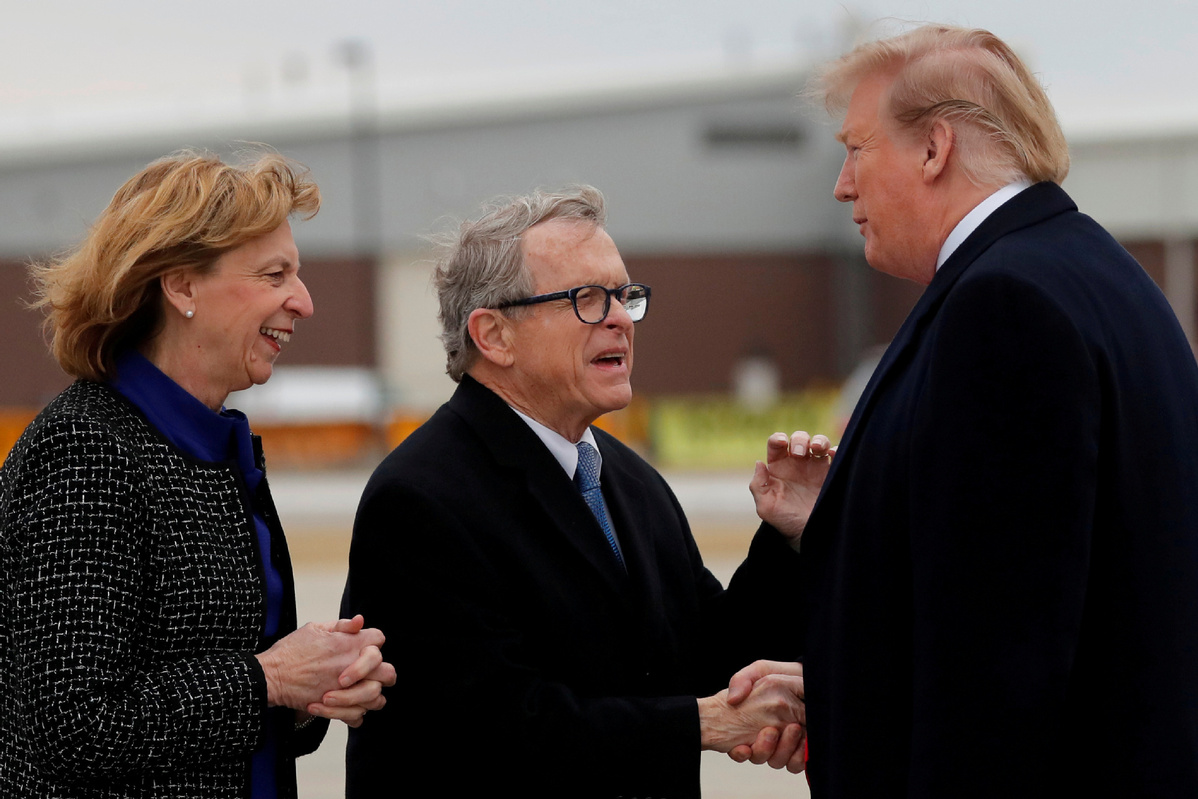 Ohio Governor Mike DeWine tested negative for COVID-19 on Thursday after testing positive earlier in the day before he was to meet with President Donald Trump, according to a statement from his office.
His wife, Fran DeWine, also tested negative, as did staff members. They underwent a different type of test in Columbus; one considered to be more accurate than the rapid-result test which showed DeWine to be positive for COVID-19 just ahead of a planned meeting with Trump in Cleveland.
The conflicting results underscore the problems with both kinds of testsand are bound to spur more questions about them. Many people in the U.S. can't get lab results on the more accurate version for weeks, rather than the few hours it took the governor to find out.
The governor and first lady plan to undergo another test Saturday, according to the statement.
Agencies via Xinhua