Opera film 'The Dawns Here Are Quiet' returns to China
Share - WeChat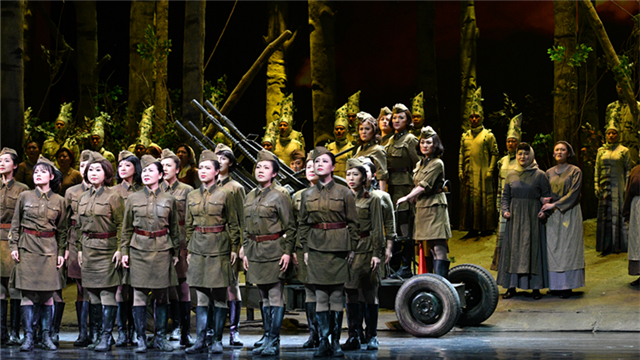 The Chinese-produced opera film The Dawns Here Are Quiet will be shown at the National Center for the Performing Arts (NCPA) on Aug 15.
Based on renowned Russian writer Boris Vasilyev's novel of the same title, the 4K-resolution production is adapted from a namesake opera produced by the NCPA.
In the production, a group of women soldiers, led by a sergeant in the Soviet Red Army, guard important railway facilities, courageously fighting off invading German troops during World War II.
The NCPA-commissioned opera was first staged in 2015 to mark the 70th anniversary of the end of World War II.
Most Popular