Ohio gov tests negative after positive result at Trump visit
Share - WeChat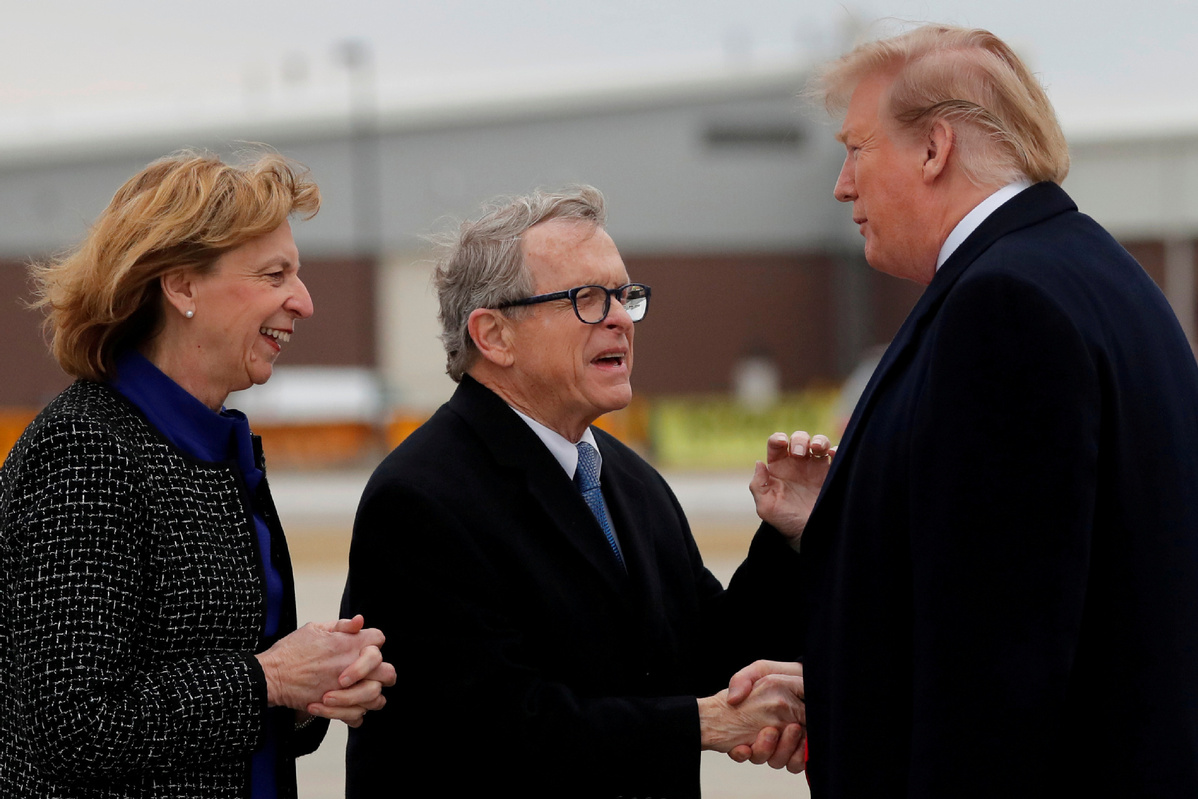 COLUMBUS, Ohio — Ohio Gov. Mike DeWine tested negative for COVID-19 on Thursday after testing positive earlier in the day before he was to meet with President Donald Trump, according to a statement from his office.
His wife, Fran DeWine, also tested negative, as did staff members. They underwent a different type of test in Columbus; one considered to be more accurate than the rapid-result test which showed DeWine to be positive for COVID-19 just ahead of a planned meeting with Trump in Cleveland.
DeWine, an early advocate among Republicans of wearing masks and other pandemic precautions, said he took a test arranged by the White House in Cleveland as part of standard protocol before he was to meet Trump at an airport. He had planned to join the president on a visit to the Whirlpool Corp. plant in northwest Ohio.
Instead, he received the news he was positive, called his wife, Fran DeWine, and returned to central Ohio where he took the other test that showed him to be negative.
"A big surprise to me and certainly a big surprise to our family," DeWine said at a late afternoon news conference broadcast from his porch on his farm in Cedarville in southwestern Ohio, where he planned to quarantine for 14 days.
Dewine, 73, said he didn't know how he would have contracted the coronavirus and that he's already been spending much of his time at his farm, keeping his distance from family members and staff. DeWine said he feels fine with no symptoms. His only health concern is asthma he's had since he was a teenager, for which he uses an inhaler daily.
DeWine, in his first term as governor, is one of Ohio's most familiar politicians, previously serving as a US congressman, two-term US senator, Ohio attorney general and lieutenant governor.
Agencies via Xinhua