Regional horse racing kicks off in North China's Inner Mongolia
Share - WeChat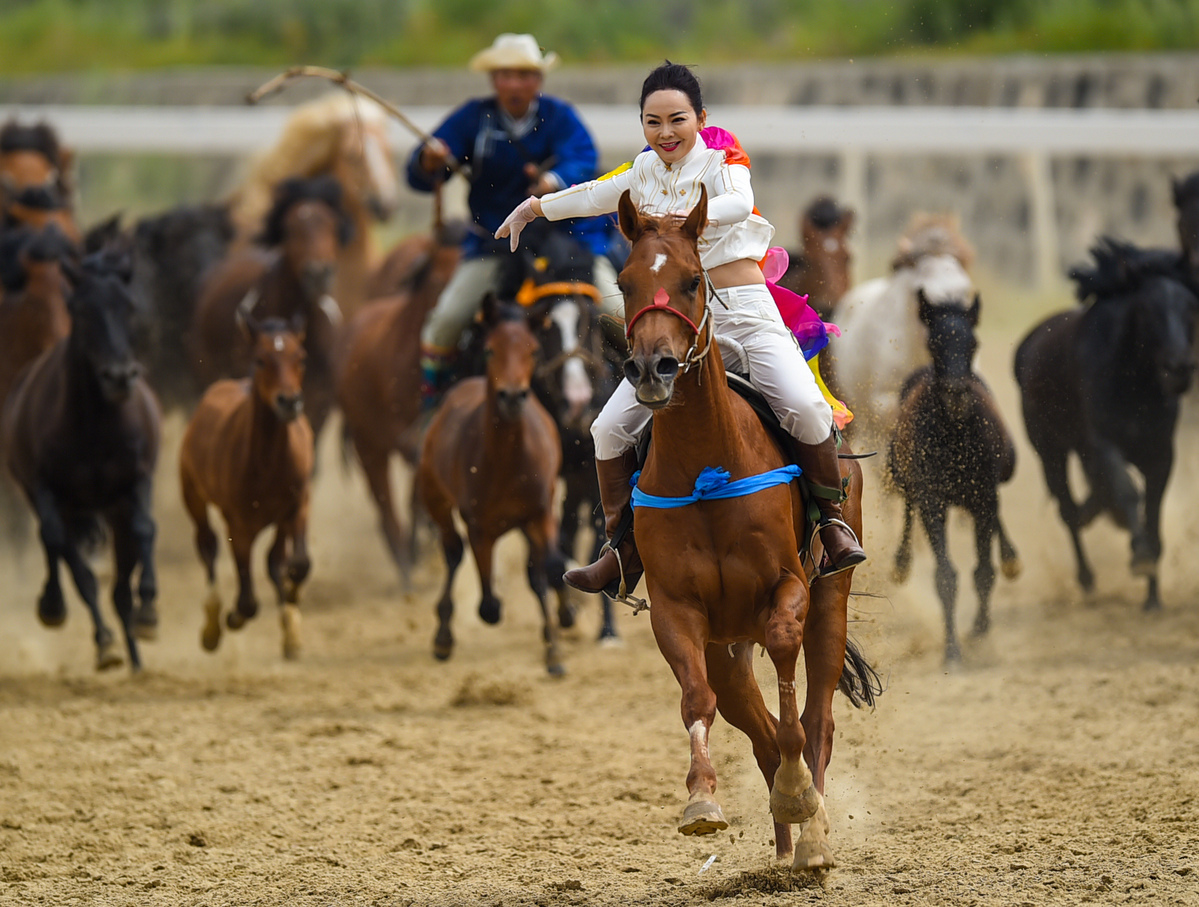 The 2020 Inner Mongolia Horse Racing kicked off on Saturday in Xilinhot city, Xilingol League, North China's Inner Mongolia autonomous region.
A total of more than 1,000 participants will compete in 11 events including show jumping, speed horse races, polo matches, endurance horseback riding and others, a local sports official said.
All the events, held every weekend lasting from August to early October, will be broadcast online and on TV.
Meanwhile, organizers will host a series of cultural tourism activities during the events.