Attractions' attraction
Share - WeChat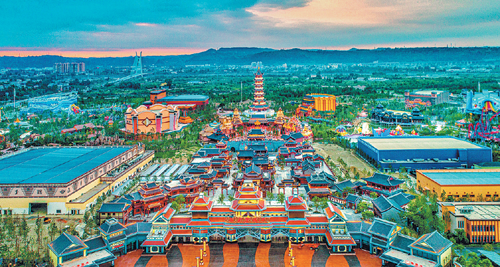 China's visitor attractions delivered a strong performance last year, a global attractions-attendance report says.
Chimelong Ocean Kingdom in Guangdong province's Zhuhai city became the country's most-visited theme park.
Its 11.7 million visits in 2019 show an 8.4 percent increase over the previous year, coming in at about 500,000 visits more than Shanghai Disneyland, according to the report by the Los Angeles-Based Themed Entertainment Association and the Economics Practice at AECOM, a Fortune 500 infrastructure firm.
"After clearing the half-billion attendance mark in 2018, the world's top theme parks, water parks and attractions continued to climb to 521.2 million in 2019 for a 4 percent annual growth rate as represented by the top 10 attraction groups," says Economics, AECOM senior officer John Robinett.
The visitor-attraction sector in the Asia-Pacific region showed a 1.6 percent attendance growth for 2019, the report says. Theme parks, water parks and park operators in China showed strong attendance upturns across the board.
"The most dramatic increases in Asia's theme park markets in 2019 were in China," says Chris Yoshii, vice-president of Economics, Asia-Pacific, AECOM.
China's growth in the leisure sector is a story of supply and demand. That is, a large population with growing incomes and desire for travel and leisure spread across a large landmass with constantly upgraded transportation infrastructure, the report says.