Guan'egou in Gansu provides a visual feast
Share - WeChat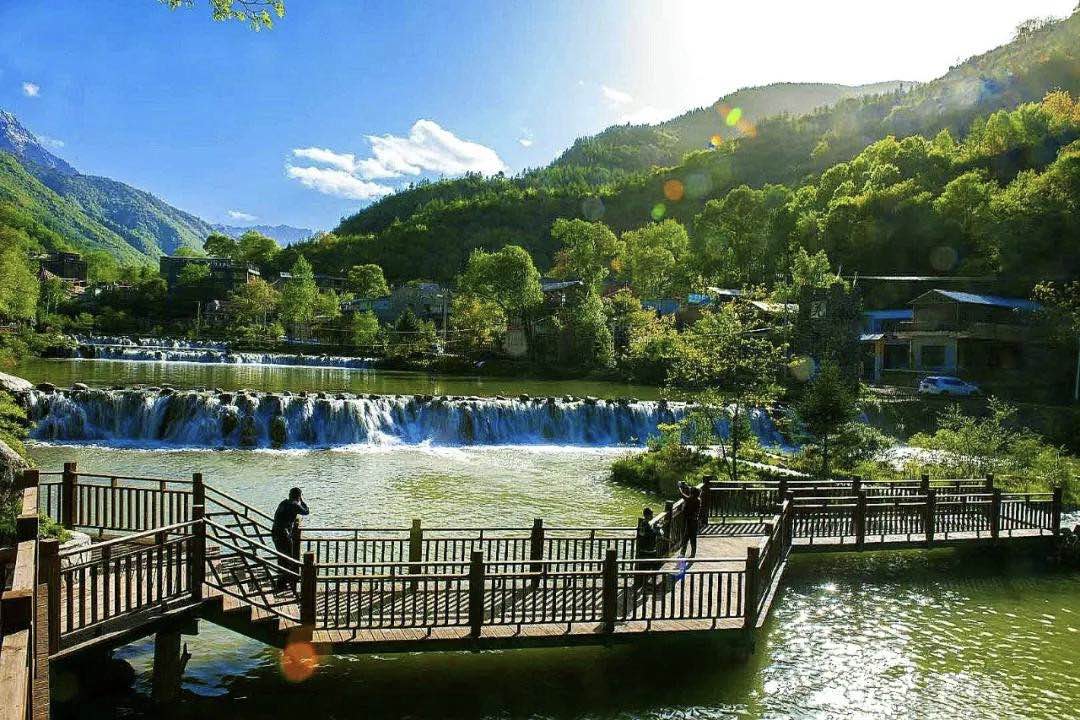 Taking a trip is a fine way to commemorate one's youthful years and draw a perfect end to campus life.
Guan'egou in Tanchang county's Longnan city in Gansu province, offers graduating students a new experience and memory. It's called Guan'egou Scenic Area.
The area is a national 4A-level scenic spot, a national forest park and a national geological park. It comprises core tourist area,s such as Guanzhugou, Emangou, Mulonggou and Leigu mountain, which are connected to form a U-shaped tour route system with a total area of 177 square kilometers and forest coverage of around 75 percent.
Guan'e Grand Waterfall is the most primitive and spectacular waterfall in Guanzhu Valley, comparable to the well-known Lushan Waterfall. It seemingly falls from the sky, with water that's cold and sweet.
Waterfalls in deep gorges, combine with lakes and snow-capped mountains to offer a unique adventure. Tourists are amazed: The valley is 100 meters long, with cliffs 30 meters high. The roar of water is deafening, a sound made even wilder by the wind. Ancient pines on the cliffs cover the sun as the water plummets down. Timid tourists may be frightened by the magnificent and rare wonder.
There are 13 lakes in Guan'egou of different sizes and shapes. Their surfaces are deep blue and reflect the peaks. The lake surface changes color from time to time depending on season and weather. In autumn, the forests are colorful and the scenery picturesque.
Zedang Lake is at the top of the Zhima River in Emangou, Guan'egou Grand Scenic Area. It is 2,895 meters above sea level and surrounded by high mountains. The lake is clear and blue. Along the lake are winding pine plank road corridors and pavilions, each of which is carved with animal heads of the Chinese zodiac. The faces are vivid. No matter when you arrive at Zedang Lake, the scene in front of you can always surprise, like an intoxicating fairy tale.
The 200-meter Emangou 9D glass bridge spans the daunting space between two mountains. Its deck is about 2.6 meters wide and 120 meters above the ground. Not only is the bridge body particularly long, but the deck is made with Magic-Glass technology plates, which integrate space, aerodynamics, sound and light in a single platform, redefining and cementing the memory of bridge. It challenges the senses.
The water park features various outdoor sports, including a jungle crossing and rock climbing. These projects integrate adventure, sports and entertainment, challenging and testing both teamwork and personal courage.