Xu Jiayin tops China philanthropy list with 3.01b yuan in donations
Share - WeChat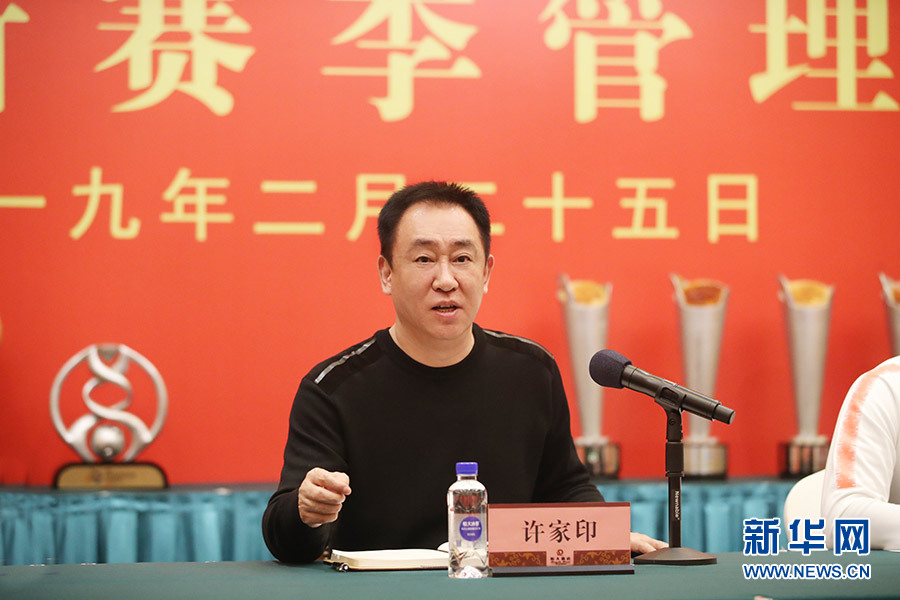 Xu Jiayin, president of real estate giant Evergrande Group, topped the Forbes China philanthropy list with the most cash donations in 2019, reaching 3.01 billion yuan ($428.9 million), marking the fifth time for him to claim first place since Forbes China established the list 14 years ago.
According to the philanthropy list released on Thursday, property developers took the first four positions, with Country Garden's Yang Guoqiang family in second, followed by Sun Hongbin from SUNAC and Zhu Mengyi from Pearl River Investment.
The total donations have registered 17.91 billion yuan among the 100 nominated entrepreneurs, dropping 6.6 percent over the previous year, with 19.17 billion yuan donated. The entry threshold of the philanthropy list was also lowered from 18 million to 10 million yuan this year.
As Forbes reported, Evergrande Group injected a large amount of money into poverty alleviation and improving people's livelihoods, with a total of 17.75 billion yuan donated to poverty-stricken areas in Guangdong, Henan, Shaanxi, Yunnan and Qinghai.
In 2019, Evergrande Group donated 1 billion yuan to Bijie in Guizhou province, southwestern China. Over 905,000 people have already risen from poverty in Bijie under the help of local government officials and Evergrande's donation, which reached a total of 7.5 billion yuan in the past few years, Forbes reported.
The Yang Guoqiang family, which oversees Country Garden, one of China's leading property developers, saw cash donations hitting 1.52 billion-yuan last year, with total donations reaching 6.4 billion yuan since 1997.
In August 2019, Linxia Guoqiang Vocational - Technical School in Gansu province started construction with a donation of 300 million yuan from Country Garden. Students from impoverished families will enjoy a waiver of all tuition fees and living expenses.
Sun Hongbin from SUNAC, who ranked third on the list, has donated 1.39 billion yuan in the areas of poverty alleviation, education and environmental protection.
Jack Ma, founder of the Chinese internet giant Alibaba, ranked fifth with total donations of about 1.12 billion yuan.
Among all the entrepreneurs on philanthropy list, real estate developers accounted for 39.7 percent with 7.11 billion yuan donated, and about 35.5 percent of cash donations were injected into the education sector.
More than 30 percent of donations went to poverty alleviation, and the number is expected to expand since eradicating poverty remains one of China's top missions for comprehensively building a well-off society in recent years.
Forbes also noted that donations to the medical sector have also been growing year-on-year, especially in the healthcare fields.
Faced with increasing business risks bought by the COVID-19 outbreak in 2020, the top three donators also experienced a challenging year in property sales.
Evergrande Group achieved a sales volume of 348.84 billion yuan in the first half of this year, up 23.8 percent from a year earlier. However, Country Garden and SUNAC both saw their sales drop 5.3 percent and 8.82 percent year-on-year, respectively.