Chinese artist paints tributes to pandemic workers
Share - WeChat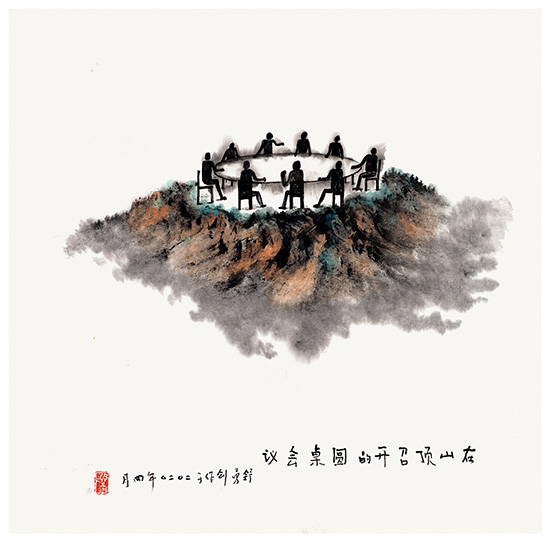 Chinese landscape paintings by artist Shu Yong are now on display at an exhibition at the Shanghai Baopu Art Museum.
The artworks are meant as a tribute to those who have helped in the fight against the COVID-19 pandemic.
Organized by the Association for Members of the Emerging Social Strata in Shanghai and Hunan province, the exhibition features around 200 Chinese ink paintings.
Shu has been painting one artwork every day since late January when the pandemic broke out in Wuhan, Hubei province.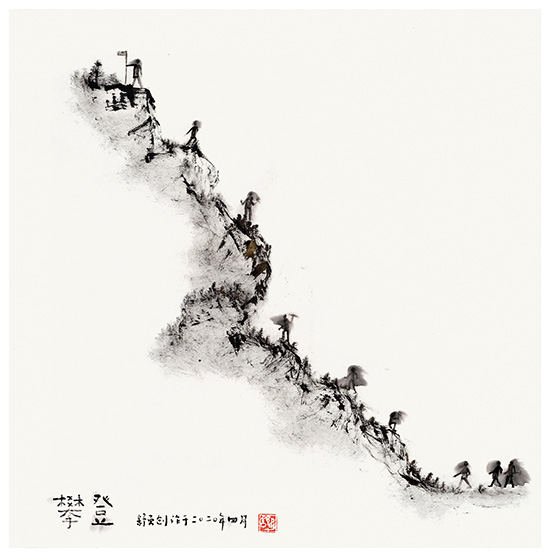 The artist from Hunan province said that he drew inspiration from the changing situation during the pandemic. He also produced a video that explains his artistic process and the idea behind each work. For example, the mountains depicted in many of the paintings symbolize power and faith.
Shu said that he will continue creating a painting every day until the end of the pandemic. These paintings will then be donated to the China Foundation for Peace and Development where they will be auctioned. Proceeds from the auctions will be used to establish a fund for public health emergencies.
Following Shanghai, the paintings will be showcased in cities including Zhengzhou, Henan province and Shenzhen, Guangdong province.
The exhibition in Shanghai will end on Aug 23.