Cantaloupe for poverty relief bears fruit in Guangxi village
By Wang Kaihao and Shi Ruipeng in Laibin, Guangxi Zhuang autonomous region | chinadaily.com.cn | Updated: 2020-07-28 15:30





Share - WeChat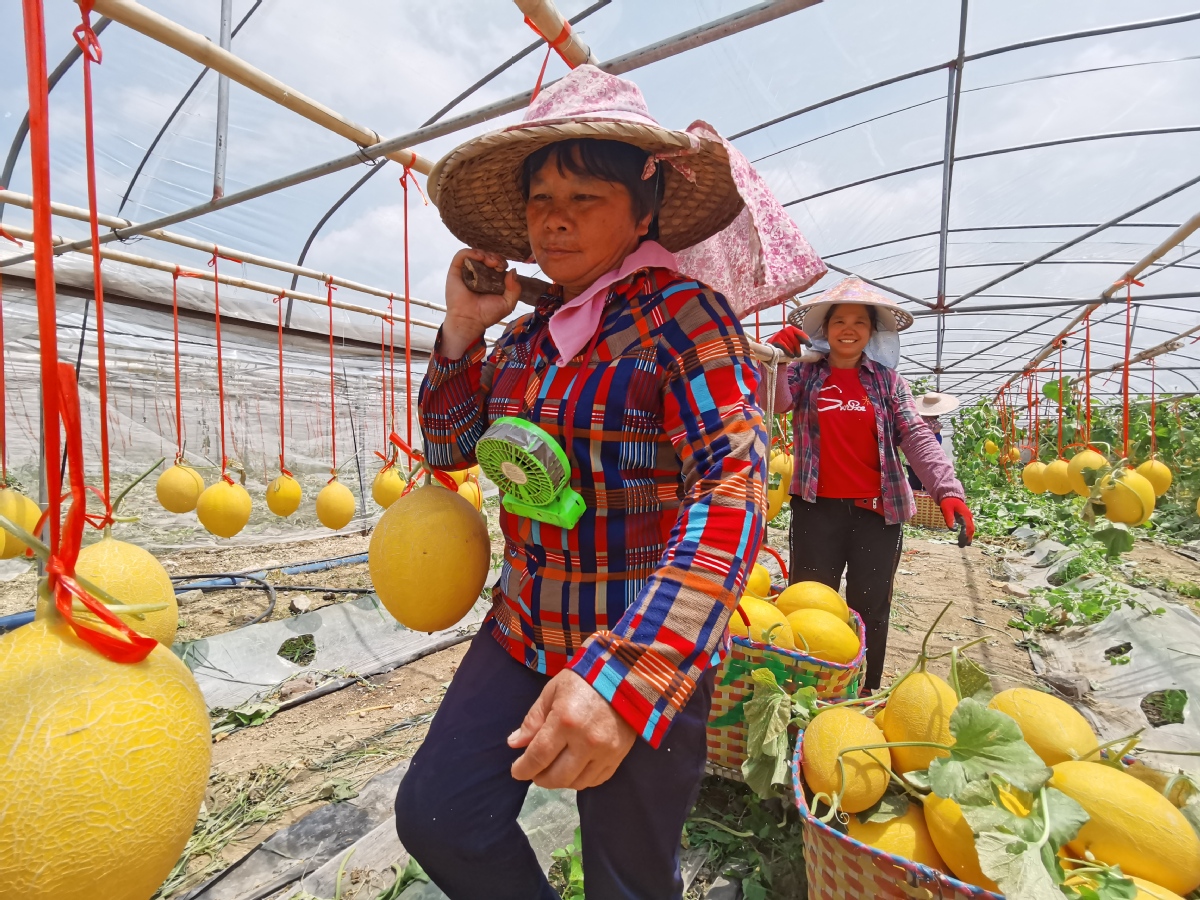 In Wuxuan county, Laibin, Guangxi Zhuang autonomous region, a village once grappling with poverty, has found a new and fruitful path to prosperity.
Without much fertile land, Helyu Village in Tongling town, which is on the Tropic of Cancer, used to lack a pillar industry. In 2015, about 18 percent of the villagers lived under the poverty line. The average annual per capita income was 2,823 yuan ($403).
Nevertheless, the introduction of agricultural technology and a new business model into Helyu, where most residents are of the Zhuang ethnic group, has changed the face of the village. The no-soil culturing technique -- using fermented plant residue and manure -- enables cantaloupe to be harvested three seasons per year in the village. Collectively-owned farms were established in 2016 and more than 300 greenhouses have been set up.