Great Wall Motors' boss warns of risks amid changes in industry
Share - WeChat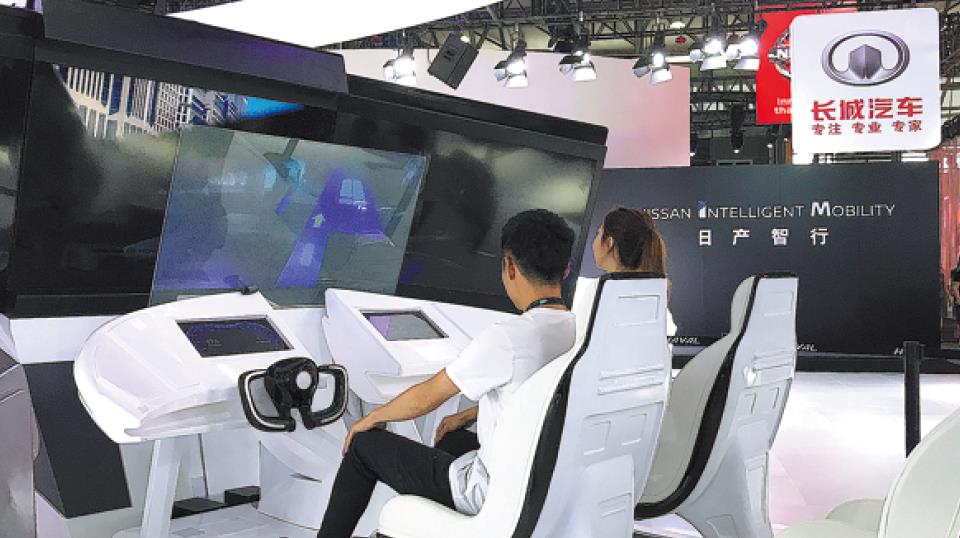 Great Wall Motors is hurting and must work hard to fight its way forward, warned Wei Jianjun, chairman of China's largest SUV and pickup truck maker.
"Can we survive through the next year?" Wei pondered in a video message released last Monday, which marked the company's 30th anniversary.
Such a question is normally unexpected, especially on birthday gatherings, and the answer Wei gave was even more disturbing: "The chance is slim, in my opinion."
Wei may have been a little too pessimistic. Great Wall Motors is one of the most popular Chinese brands.
Making the most of the Chinese people's affection for SUVs, the company has grown into the country's largest SUV maker and offers models that can compete with those from international carmakers.
Great Wall Motors is widely believed to have a chance to become China's Toyota or even Volkswagen.
Wei operates with a unique sense of urgency. "The largest crisis is that you don't have any sense of crises," he said.
He said the company's achievements over the past three decades are mainly thanks to China's reform and opening-up policy. Now, both the auto industry and its customers are changing.
Because of the pandemic, Great Wall Motors delivered 395,097 vehicles in the first half of this year. Though still a remarkable figure, it was down almost 20 percent year-on-year.
Vehicle sales in China totaled 10.26 million in the first half of the year, down 16.9 percent year-on-year, according to statistics from the China Association of Automobile Manufacturers.
The association expected that sales could fall by 10-20 percent from 2019.
International carmakers are gaining in popularity, which eroded Chinese auto brands' combined market share to 36.3 percent by the first half of the year, down 3.4 percentage points from the same period last year.
Auto giants from Volkswagen and Ford are speeding up their transition from carmakers into mobility providers. Electric car startups including Tesla and Nio are also gaining ground and becoming more established.
"They are pressing ahead at different fronts and it's difficult for us to go through hard times and survive," said Wei in a letter addressed to the employees.
He said globalization may present a great new opportunity and going global may be where the company can make a breakthrough.
"A truly successful company is a global one," he said. "If we want to succeed, we have no other choice. Our fate will be decided in the next 10 years and it will definitely be a fierce battle."
He said Great Wall Motors must also finish the transition from a Chinese car producer to an international mobility provider, which will incur a number of changes in aspects including corporate organization, management reshuffling and digitalization.
Wei said the company will announce "a move" on July 20, but provided no additional details. It is widely believed to be one of the changes that will pave the way for the company's long-term development.
Analysts and the capital market are optimistic about the company's prospects, at least in the short term. Alexious Lee at investment bank Jefferies Hong Kong expected Great Wall Motors' sales to grow at least 7 percent in the second half this year and outperform the overall market, thanks to new models, flexible financing and China's antipoverty campaign.
Lee said the first quarter this year is an event-driven low. "Investors should look beyond the near-term result season for Great Wall Motor's leadership in pickup trucks, no joint venture risks, key beneficiary of rural development, and the start of the joint venture with BMW," he said.