China's heavy truck sales recover further in June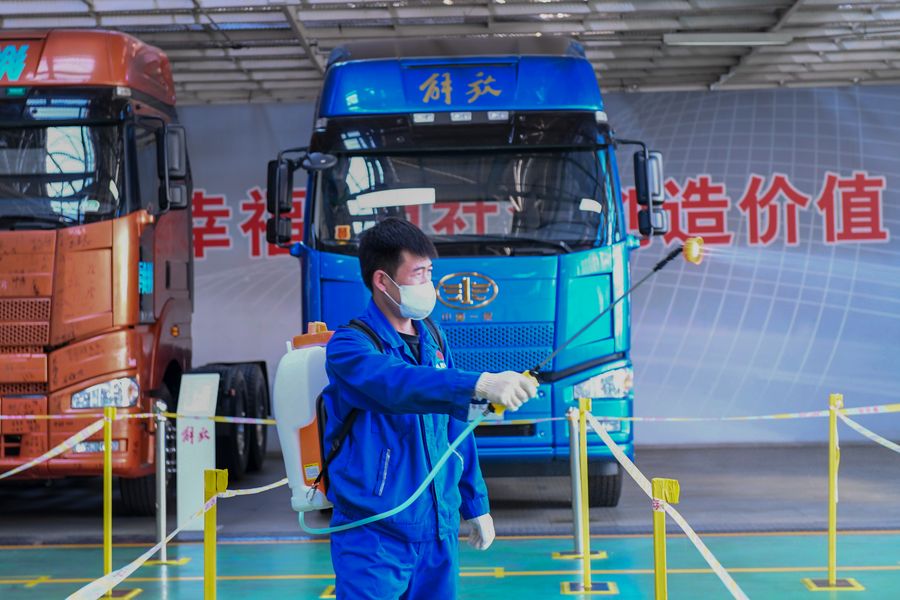 BEIJING -- Sales of heavy trucks in China continued to recover in June, industry data showed.
Around 169,000 heavy trucks were sold last month, surging 63.3 percent year-on-year, according to auto industry information service provider cvworld.cn.
In the first six months, heavy truck sales amounted to 814,000 units, up 24 percent year-on-year.
China's auto market maintained recovery momentum in June, with total output by 22.5 percent year-on-year and sales up 11.6 percent, according to the data released by the China Association of Automobile Manufacturers.
However, uncertainties brought on by the global COVID-19 situation remain, and overseas market demand has yet to recover. The association advised companies to monitor changes in the domestic market and make adjustments accordingly.