Strong recovery signs in China's passenger vehicle market
Share - WeChat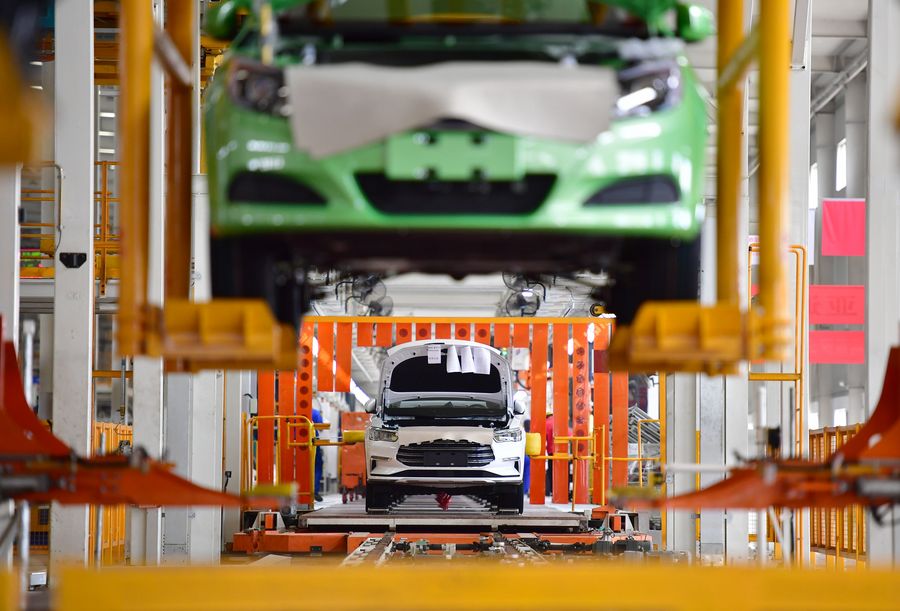 Retail sales of passenger vehicles in China hit 1.65 million units in June, up 2.9 percent from May and recorded four months of consecutive growth, according to an analysis by the China Passenger Car Association (CPCA) released Wednesday.
Although sales of passenger vehicles still dropped 6.2 percent from the previous year, the significant V-shaped trend month-on-month posted a strong signal of a rebound in the auto market, mainly stimulated by government policies in promoting consumption and work resumption after bringing the epidemic under control.
From January to June, the cumulative sales of passenger vehicles reached 7.7 million units, falling 23 percent from a year earlier.
In terms of the production sector, 1.74 million units of passenger vehicles were produced in June, witnessing a year-on-year increase of 13.1 percent. However, the total production volume in the first half of this year decreased 23.1 percent to 7.46 million.
The export of passenger vehicles also presented a downward trend of 35 percent from the previous year, with 39,000 units exported to foreign countries in June.
However, CPCA held positive expectations for the market performance of new energy vehicles in the second half. The wholesale volume of NEV surged to 85,600 units in June, a month-on-month increase of 20.1 percent. CPCA believed the NEV sales would achieve positive growth in the third and fourth quarters.
Although the passenger vehicle market was weakened by the novel coronavirus outbreak, it's worth noting that truck sales registered a boom this year, with the sales volume soaring 33 percent in April and 53 percent year-on-year in May, respectively.
As CPCA analyzed, the surge in truck sales mainly resulted from increasing demand for road transportation driven by prosperous e-commerce industry. Heavy trucks play a significant role in fresh food, vegetable and cold chain logistics, which saw import volume expanding 61 percent year-on-year in May.
On the other hand, infrastructure construction nationwide would also facilitate truck sales. Given the issuance of national bonds, special national bonds and local government bonds estimated at a total of around 8.5 trillion yuan ($1.22 trillion) this year, and a large amount of money invested in infrastructure construction projects, the demand for engineering vehicles would post a continuous upward trend, said the analysis.