Exporters getting help to combat difficulties
Share - WeChat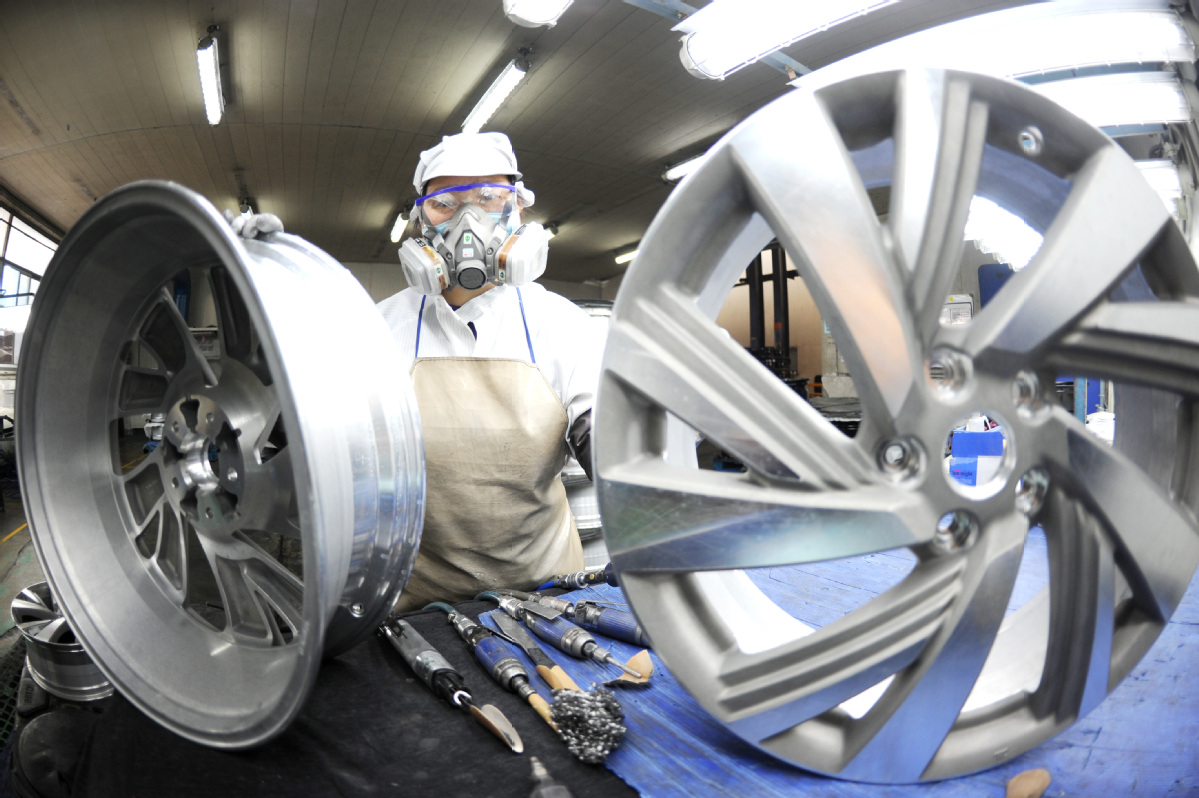 Nation adopts policies to stabilize foreign trade by giving companies stronger support via injection of financial resources
China has adopted diversified policies to stabilize foreign trade and give stronger support to companies through the injection of financial resources.
Foreign trade companies in Guangdong province have faced cash flow difficulties due to the novel coronavirus epidemic. As an economic powerhouse in China, Guangdong saw its value of imports and exports hit 7.14 trillion yuan ($1.01 trillion) in 2019, down 0.2 percent year-on-year, accounting for 22.6 percent of the country's total, according to the Guangdong Bureau of Statistics.
The provincial banking and insurance authorities had helped the banking sector ramp up the supply of funds for foreign trade enterprises by launching innovative products and the Guangdong branch of the Export-Import Bank of China had set an anti-epidemic loan quota of 10 billion yuan, said Pei Guang, head of the China Banking and Insurance Regulatory Commission's Guangdong office.
At the end of April, for foreign trade companies in Guangdong-excluding those in Shenzhen-various types of loans increased by 29 percent from the end of April last year, and the total volume of trade financing rose 76 percent over the same period. The average lending rate dropped by about 0.4 percentage point from the beginning of the year.
The processing trade sector, which accounted for one third of the total volume of foreign trade in Guangdong, was hit hard by the contagion. In the first two months of the year, import and export volume of processing trade in the province fell by 30 percent year-on-year.
"To stabilize the processing trade sector, we helped the provincial government explore the creation of a pool of funds to compensate banks for their risks in offering financing to processing trade companies. It will give support to the defusing of nonperforming loans so that bank asset quality will remain relatively stable. By giving full play to the leverage of fiscal funds, this will drive a larger amount of credit supply to these companies," Pei said.
By the end of April, the outstanding balance of loans provided to processing trade companies in Guangdong increased by 32.9 percent from the end of April last year.
The CBIRC's Guangdong office has been promoting cooperation between banks and insurers on offering financing to exporters based on export credit insurance, which has become an important measure to stabilize foreign trade. At the end of April, the outstanding balance of export credit insurance policy-based financing in the province rose by 62 percent from the beginning of the year, Pei said.
The scope of coverage of export credit insurance also expanded further in Guangdong. The number of companies whose export credit insurance was underwritten by insurers at the end of April increased by 22 percent from April 30 last year. In the first four months of this year, that number exceeded 20,000 and the amount of risk coverage funds increased by 13 percent year-on-year to 201.5 billion yuan.