Photo exhibition follows anti-COVID fight
Share - WeChat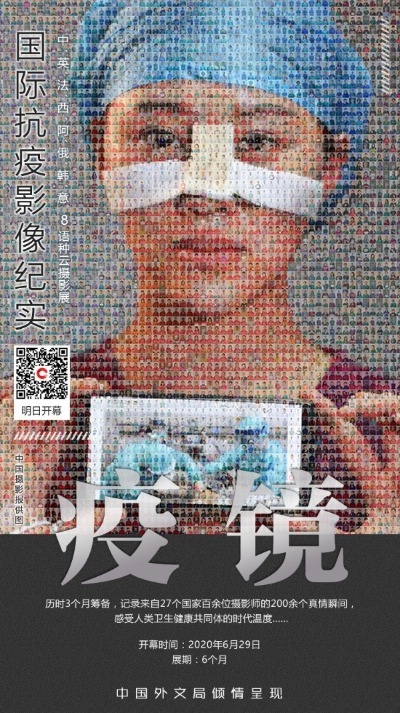 On Monday, the opening ceremony for an online photo exhibition about global efforts to combat the COVID-19 pandemic was held in Beijing.
Initiated by the China International Publishing Group, the exhibition shows 205 pieces from over 100 photographers from 27 countries nationwide, including China, France, Italy and Russia. They record how people's lives were affected by the pandemic and how they have fought against it.
According to Du Zhanyuan, president of CIPG, "The photos record our attitudes, choices and actions, and show us people's mutual support and cooperation during the pandemic."
In a photo taken by Marco Peláez, a reporter from Mexico, a nurse waved to her colleague after putting on her protective clothing and mask.
"I recorded medical workers who had to take care of the patients and their anxious family members. The pandemic caught all of us unprepared, but we gradually learned how to cope with it," Peláez said.
People can visit the exhibition on their mobile phones or computers in multiple languages, and it will last for six months.