CIIE gains popularity among Singaporean companies, says SBF
Share - WeChat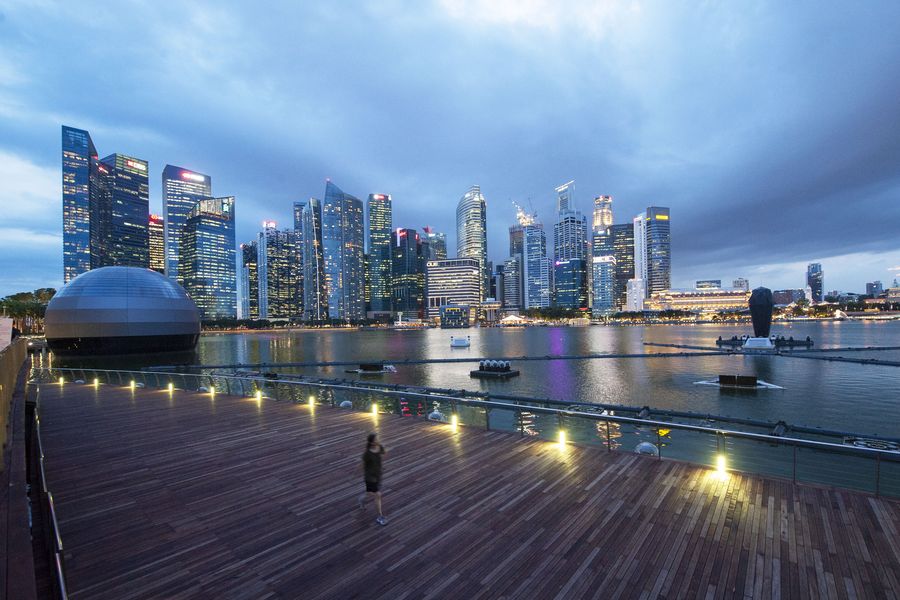 "Today, as our collaboration continues to evolve, more Singapore companies are venturing into the services sectors in China. Singapore companies' strong expertise in food, healthcare, education and environmental services complements China's growing demand for a higher quality of living and enhanced amenities," Ho said.
The reason why Singapore companies are eager to attend the CIIE again is because the event has been an ideal platform for them to expand their market share and network in China, as well as gain insights into the demands of Chinese buyers, distributors and partners, Ho added.
He pointed out that the Singapore enterprises which have benefitted from the CIIE are not just limited to major corporations. Even small firms such as Foodie Drools, The Ballet & Music Company, Prestige Accounting, Four Seasons Durians and Active Lifestyle have reaped the rewards of participating in the expo.
Away from the import-export front, China and Singapore have also been working closely on a host of projects, said Ho.
The latest partnerships between the two nations include projects related to the Belt and Road Initiative and the government-to-government project known as the China-Singapore (Chongqing) Demonstration Initiative on Strategic Connectivity.
"Bilateral trade relations have also deepened with the upgrade of the China-Singapore Free Trade Agreement which was concluded in November 2018. This agreement opened up new possibilities for cooperation in the fields of finance, e-commerce, technology, culture, legal and the environment. This enhanced bilateral trade and investment while jointly building up the '21st Century Maritime Silk Road'," said Ho.
The SBF also expressed its confidence in the Chinese economy's ability to bounce back from the COVID-19 pandemic, saying the swift and decisive measures taken to contain the outbreak have mitigated its negative impact.
Ho pointed out that the signs have been promising, referring to how China's manufacturing Purchasing Managers Index in March was at 52, up from an all-time low of 35.7 in February. The country's non-manufacturing PMI, which covers construction and services sectors, also recovered to 52.3. A reading of 50 and above is an indication of expansion in the PMI.
"Today, China is sending medical aid, including essential supplies, to countries around the world as they battle the pandemic, bolstering China's influence and standing in the world," said Ho.
"I think all eyes are on China and its eventual economic rebound. How strong the rebound is and how the economy fares could be a crucial turning point not just for China but also the world."