Standard Bank praises CIIE role in global trade
Share - WeChat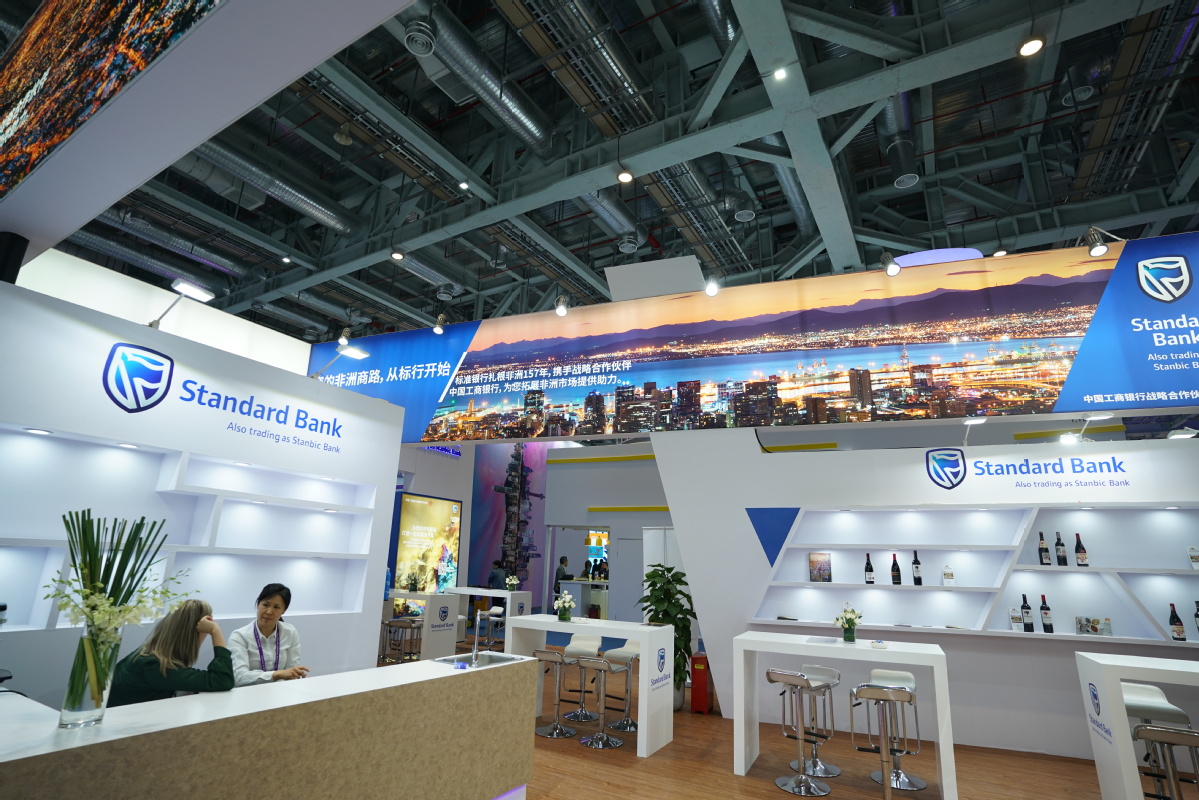 The China International Import Expo (CIIE) has helped to diversify China's sources of imports and facilitate greater trade flows between China and Africa, said Francois Gamet, head of Asia for the South Africa-based Standard Bank Group and CEO of Standard Advisory (China) Ltd.
Having witnessed the large numbers of transactions and the volume of deals that were achieved during the past CIIEs, more and more customers will take interest in this top annual trade event in China. And with the help of the Standard Bank Group, the event is gaining more popularity among global players, Gamet said.
As the largest bank in Africa and a strategic partner of Industrial and Commercial Bank of China, Standard Bank has participated in both CIIEs and has brought over 20 businesses from Africa to China through the expo.
Impressed by the size and diversity of the event, the bank intends to leverage the opportunity to expand its business in China by making the market a major growth driver and reach more clients, said Gamet.
At the second CIIE, Standard Bank hosted two stands. One was the financial services pavilion and the other is the agro-processing pavilion. It managed to attract many customers in both sectors, he said.
Gamet said many of Standard Bank's customers who attended the CIIE have successfully inked sales agreements for agricultural or agro-processed products such as wines, fruits, nuts and chilies.
For many of them, it was their first time to have products sold in the Chinese market, which they always deemed as a lucrative market. Some of these exporters even had to expand their production capacity for those orders, Gamet said.
CIIE is a significant event for African businesses. It can offer them not only big-ticket deals, but more importantly, a wide access to a prosperous market, he added.
Though the COVID-19 pandemic has resulted in slower global economic growth this year, Gamet remains confident in the Chinese economy and the Belt and Road Initiative, which has brought important development opportunities to African countries.
Over the past 16 years, African countries have enjoyed a strong trade relationship with China.
Statistics from the Ministry of Commerce showed that bilateral trade between the two sides reached more than $200 billion in 2018, a year-on-year increase of 20 percent. China has been the largest trade partner for Africa for 10 consecutive years.
Standard Bank remains committed to driving Africa's growth and the lender deems trade with China as key to supporting this commitment, Gamet said.
This year's CIIE is scheduled to take place from Nov 5 to 10 in Shanghai. So far, more than 90 percent of the planned exhibition area has been reserved by exhibitors, the organizers said.
"Amid the current global economic uncertainties, one thing seems certain-the trend of enhancing economic ties between China and Africa," Gamet said.