Analysts voice confidence in Chinese economy
Share - WeChat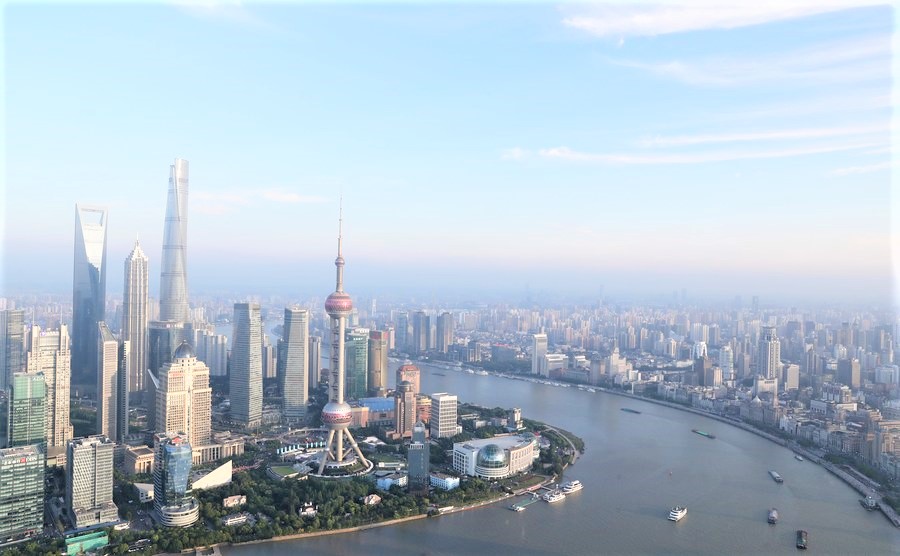 Many analysts have voiced confidence in the prospects for the Chinese economy despite the potential for short-term slowdowns during the outbreak.
Takashi Kodama, head of the Economic Research Department at the Daiwa Institute of Research Group, based in Japan, said China has made noteworthy progress in its economic recovery. China also has taken steps to stabilize foreign trade and investment, injecting renewed confidence into globalization.
"Overall, China is telling the world that its economy is sufficiently resilient to withstand the impact of the coronavirus," Kodama said.
China will lead a gradual U-shaped regional economic recovery, which will help anchor production and confidence in neighboring countries aided by the adoption of a wide range of stimulus packages to contain the novel coronavirus epidemic, said Toshinori Doi, director of the ASEAN+3 Macroeconomic Research Office, which monitors macroeconomic and financial stability in the region.
"I think that China will make a huge effort to recover and to try and stop 2020 from being a year of negative growth. They have all the instruments to do so," Ramon Tamames, a member of Spain's Royal Academy of Moral and Political Science said, voicing his optimism that the EU can seize an important opportunity.
Gu Qingyang, an associate professor at the Lee Kuan Yew School of Public Policy at the National University of Singapore, said that by tackling the coronavirus crisis effectively and taking strong action, China has provided stability and security for the normal operations of global industrial and supply chains.
Tang Jianwei, chief researcher at the Financial Research Center of the Bank of Communications, said China's economy is gradually regaining its growth momentum as demand has improved in the market.
"Considering the expanding value-added industrial output in May and the positive service production index, China's economic growth is expected to bounce back in the second quarter with a modest growth," Tang said.
Jeffrey Sachs, a renowned economics professor at Columbia University and a senior United Nations adviser, said in a written interview that as China is coming out of lockdown ahead of other parts of the world, it will see an economic rebound in the second quarter, which will buoy markets abroad.
"After the novel coronavirus outbreak, China will offer more favorable policies to win over new foreign investment and try to maintain its current stock of foreign investment and design new growth points in areas such as 5G, extra-high voltage and the internet of things. Backed by these factors, the Chinese economy will continue to grow in the coming decades and China will become the world's largest consumer market. Therefore, we are fully confident about these facts and more companies from Europe, North America, Japan and South Korea will continue to value this fast-developing market," said Wei Jianguo, vice-chairman of Beijing-based China Center for International Economic Exchanges.
Yu Yongding, a global council member of the Chinese Academy of Social Sciences, said the country's policymakers have responded promptly to the health crisis.
"Their priority is to rein in the pandemic, no matter the cost. Because markets cannot function properly in emergencies, the state has to play a decisive role. Fortunately, China's administrative machinery is functioning effectively. The government has also devised ways to help businesses survive the crisis, focusing in particular on SMEs. It has cut taxes, reduced charges and provided generous compensation to hard-hit enterprises. In addition, policymakers have resorted to market-friendly measures to steer the allocation of financial resources, as well as possibly loosening some financial regulations," Yu said.
Yu also said that in view of the policies that have been adopted, and the gradual resumption of work and production, consumption could quickly bounce back after the outbreak.