Organizers gearing up for China Open amid the pandemic
Share - WeChat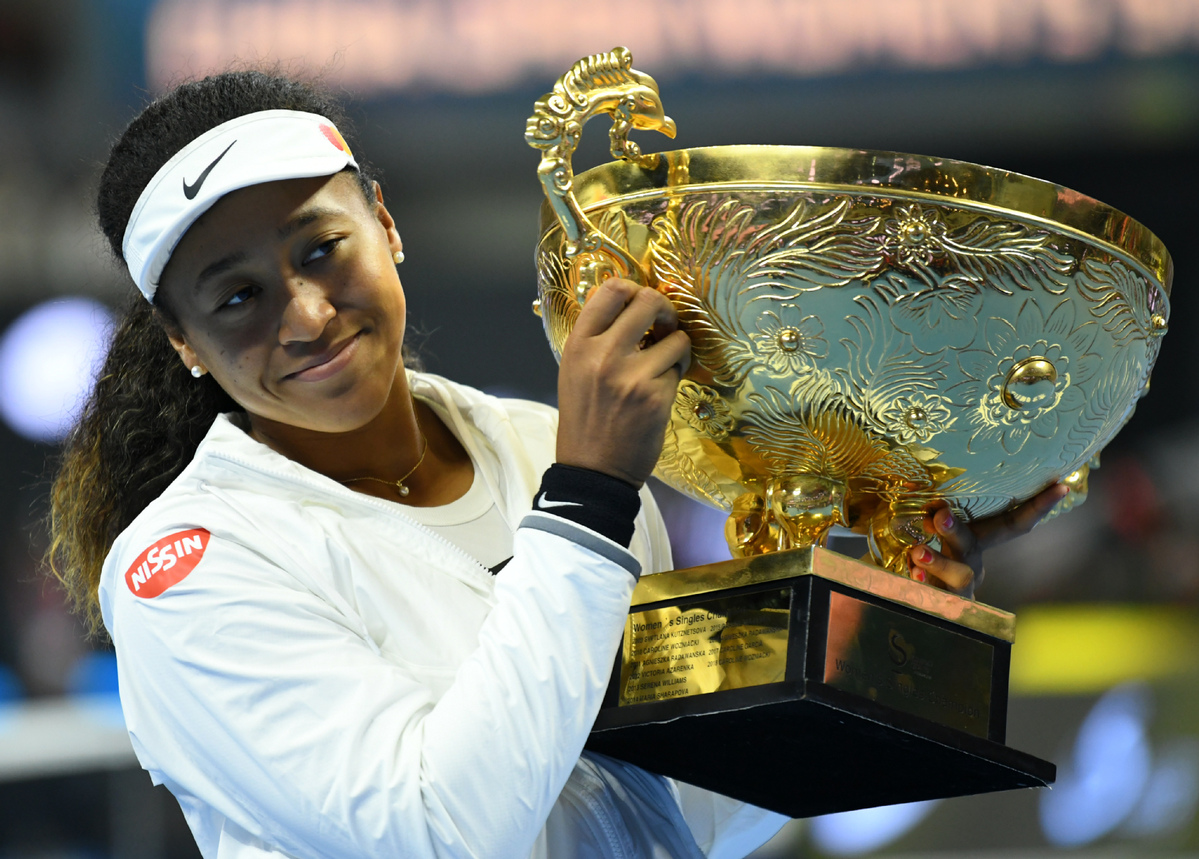 Sports Scene's Wang Dong talked with China Open's tournament director Zhang Junhui earlier this month about preparing for the event during the pandemic.
The China Open is usually held from late September to October in the Chinese capital of Beijing, but some are wondering whether it will stick to its schedule during the COVID-19 pandemic. The men's Association of Tennis Professionals (ATP) Tour and the Women's Tennis Association (WTA) Tour have issued revised calendars for professional tennis resumption, with the ATP resuming on August 14 and the WTA on August 3.
Acknowledging that "the situation in China is much better now," Zhang said people are returning to the nation's tennis courts to practice and discussions are already underway "about preparations for this year's tournament." He said health management will be vital for the event.
"Every week, we discuss with other tournament organizers about how to resume the schedule, and many players also provide useful suggestions. I think we need to pay more attention to public health management in an international sports event. We may hire an expert to be in charge of this part," he said.
According to Zhang, the China Open has been held for 17 years, and the organizers had something extraordinary planned for 2020 when the outbreak hit.
"2020 is so special for us. We had planned to upgrade the tournament to four-star level," he said. "It seemed that we met more challenges than we expected."
Zhang said the China Open is waiting for the government's approval and that the organizers have set three plans for resumption to guarantee security.
"We, our partners and players, are working on the resumption of tournaments. Yet whether we can hold the tournament or not depends on the policy. What we can do now is to make specific plans and reports to higher authorities for approval, and we must guarantee the security of all people involved," Zhang said.
"We have made three kinds of plans. The first is to hold matches as normal, second is to control and limit the number of people in the stadium, and the last is to resume without fans. I think the timing of the China Open is good, as the US Open and French Open are to resume ahead of us, so we can learn from them."
Zhang also supposed that the China Open organizers could learn from the Chinese Basketball Association (CBA) 's restart and Chinese Super League's (CSL) plans.
"As for tennis, the competitors are individuals instead of teams, and we have many more foreign players than these two leagues. Thus we may face more challenges than them. Meanwhile, the ATP and WTA have asked organizers to appoint a medical consultant for each tournament. It's an official position, and we are now looking for an influential expert to support us."
Zhang also expressed his optimism about the quick recovery of sports events in China after the pandemic.
"We will not pass up any opportunity to hold matches. I think both the Chinese organizers and government showed a sense of responsibility during the pandemic. China is an emerging market for sports in Asia, and even in the coronavirus outbreak, it still shows good vitality."