Adding value to life in quarantine
Share - WeChat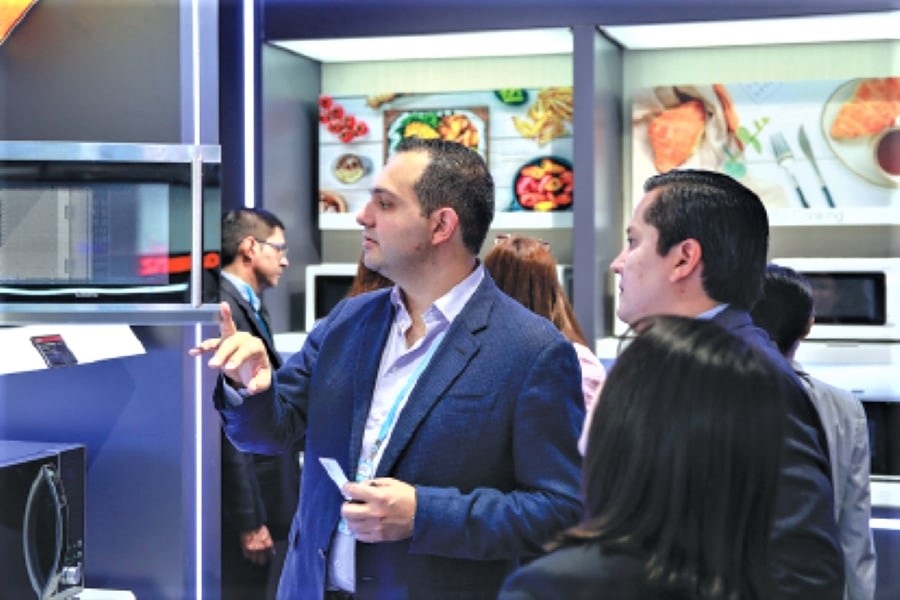 Galanz's superfast production units make appliances to meet rising demand overseas
Galanz, a Chinese home appliances maker, is stepping up its go-global push as the COVID-19 outbreak has increased overseas demand for its refrigerators, microwave ovens and other kitchen products.
Leung Chiu Yin, chairman and president of Galanz, said despite the impact of the epidemic on the consumer goods sector, the company's orders have increased. "Orders from foreign markets have taken up some of the production capacity designated for the domestic market, a rare phenomenon."
Galanz's sales revenue in the North American market, for instance, jumped 20 percent year-on-year in the first four months of this year. During this period, sales of its refrigerators and microwave ovens showed the most impressive growth, surging more than 100 percent and 70 percent year-on-year respectively.
According to Leung, orders for the Galanz brand of refrigerators have piled up and supplies would go on through the third quarter of this year.
To meet the fast-growing demand, the company, which is based in Foshan, Guangdong province, has built a new plant in 50 days. The first phase of its Industry 4.0 production base in the Shunde district of Foshan began operations in late April.
With four new smart manufacturing lines, the base, which is capable of producing a microwave oven in 6.7 seconds, will have a production capacity of 11 million microwave ovens annually, Galanz said.
With an investment of more than 10 billion yuan ($1.41 billion), the base will deploy industrial robots in its four production lines, to boost overall production efficiency.
From mid-February to late April, Galanz executives such as Rachel Zhuang, in charge of marketing in North America, and her colleagues have stayed in the United States, to help local supermarkets and other retailers predict and meet demand for home appliances.
Zhuang said due to the outbreak, US consumers have to store food for more than one to two weeks, which has increased demand for refrigerators.
"Many people need to go through self-quarantine at home, so they prefer to buy a new refrigerator to store food. We quickly noticed the trend and stocked enough products to meet demand, which helped our local refrigerator sales surge by 50 percent in a short time," Zhuang said.
Also, as more consumers need to cook at home or heat up take-away food, demand for larger, multi-function microwave ovens surged. "Galanz's products for the US market are mainly designed for heating, baking and deep-frying food, so they were warmly welcomed," Zhuang said.
Galanz is not alone. Amid the outbreak, a string of Chinese companies have witnessed surging demand for their home appliances. Hua Chuang Securities said in a research note that amid the outbreak, some meatpacking plants in the US were shut down. As the weather gets hotter and people stay at home for a longer time, demand for refrigerators is expected to spike further.
"About 70 percent of refrigerators come from China where most manufacturers have resumed production. And the rest are from overseas countries where production capacity is negatively impacted by the outbreak," Hua Chuang Securities said in its note.