Beijing market under spotlight in epidemic
Share - WeChat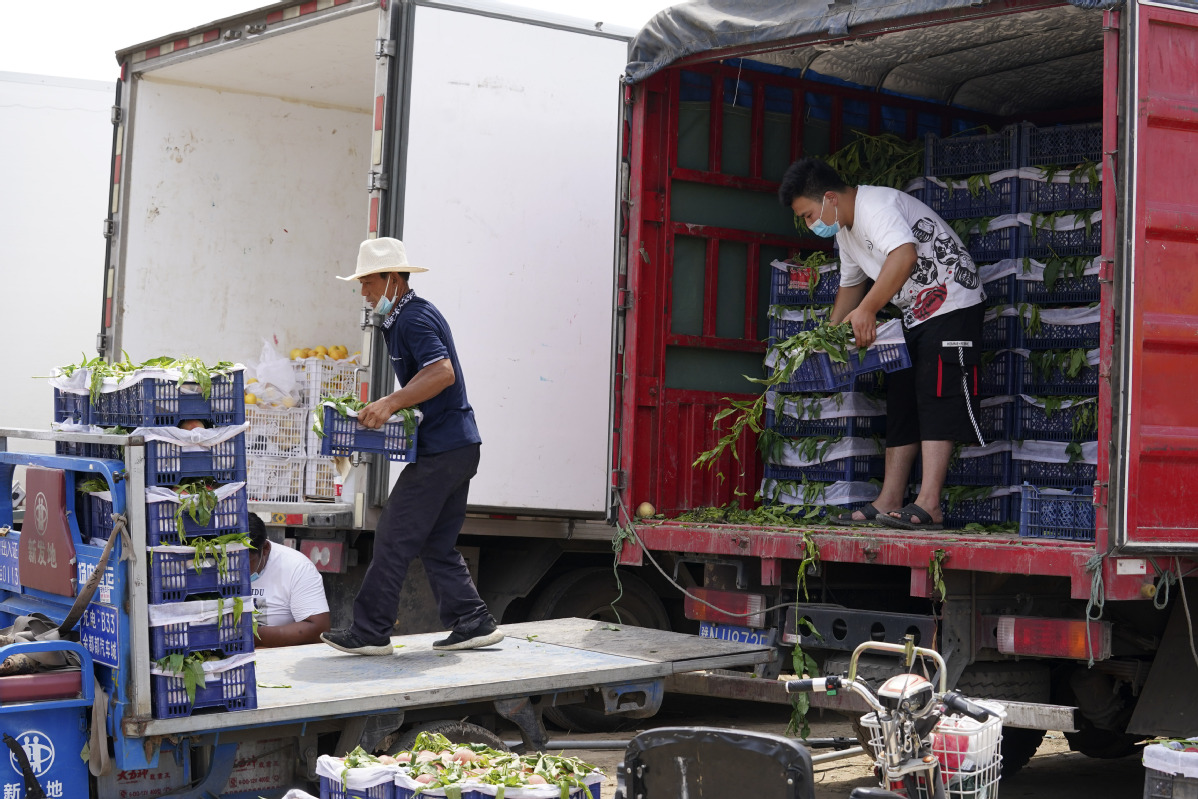 Millions of people have already been screened. Now, the net is widening. Cheng Si reports.
On Saturday, Beijing reported 22 new confirmed cases of COVID-19, bringing the total on the Chinese mainland to 83,378, according to a news release by the National Health Commission.
It was the 10th consecutive day that new cases had been reported in the capital. In the previous 10 days, 227 confirmed cases had been reported, all of which were closely connected with the Xinfadi market in the city's southwestern Fengtai district.
In addition, newly confirmed cases in Liaoning, Sichuan and Hebei provinces and Tianjin-reported from June 11 to 20-all had connections with the market.
The resurgence of the novel coronavirus in the capital has triggered public concern about the activities and standards at Xinfadi, which is located on the site of a former village in Fengtai between the (South) Fourth Ring Road and the Fifth Ring Road.