Beijing market under spotlight in epidemic
Share - WeChat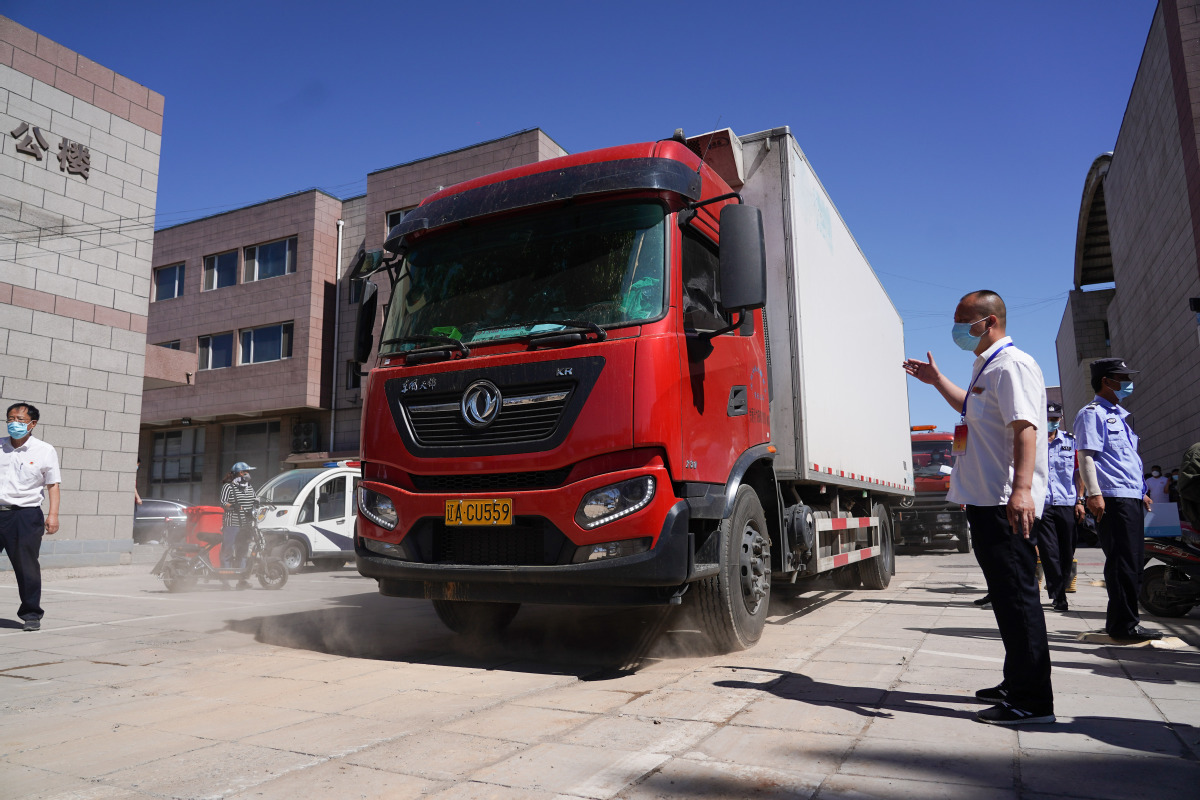 Produce hub
Xinfadi, originally named Xinfendi, was once home to those who guarded the nearby tombs of local residents, according to a history of Fengtai district that was published in 1993.
In the 1950s, the district was one of the capital's most important hubs for fruit and vegetables, especially as unofficial markets in Yuegezhuang and Xinfadi were easily accessible to the general populace.
The origins of the Xinfadi market lie in these unofficial facilities, which were boosted when the Beijing government relaxed price controls on a range of produce, including meat, eggs and vegetables.
It also introduced vegetables grown outside of the city for the first time.
On May 16, 1988, the Xinfadi market was established with an initial funding of 150,000 yuan. Covering an area of 10,000 square meters, its activities were overseen by 15 administrative staff members.
The facility grew quickly as a large number of retailers were lured by low management fees and streamlined procedures for registering stalls.
In 1991, the market charged rent of 1 yuan per stall. That year, the market earned 1.1 million yuan-a huge sum at a time when very few families could boast monthly income of 10,000 yuan.
Xinfadi is now Beijing's largest supplier of agricultural and seafood products, and also the largest in Asia in terms of annual transactions.
Now covering an area of 1.12 square kilometers-roughly equal to 157 soccer fields-it supplies 80 percent of the capital's agricultural and aquatic produce.
The market can appear as confusing as a maze to those unfamiliar with its layout, as goods such as vegetables, fungi, seafood and imported fruit are sold in different designated sectors.
Insiders say it is practically impossible to walk through the entire market in a single day.
Elderly Beijing residents have developed the habit of heading to Xinfadi in the early morning to buy produce.
While there are few morning markets operating in Beijing's urban areas, things are different at Xinfadi, which is a hive of activity long before sunrise, as suppliers and stallholders prepare for the day ahead.
In the early morning, heavy traffic is usually a feature of the roads around the Xinfadi market.
The streets become clogged with vehicles carrying regular customers from chain supermarkets, along with many buses transporting large numbers of seniors who sometimes travel for an hour or more to buy fresh produce.