Ancient Chinese terraces built into 'eco-museum'
Share - WeChat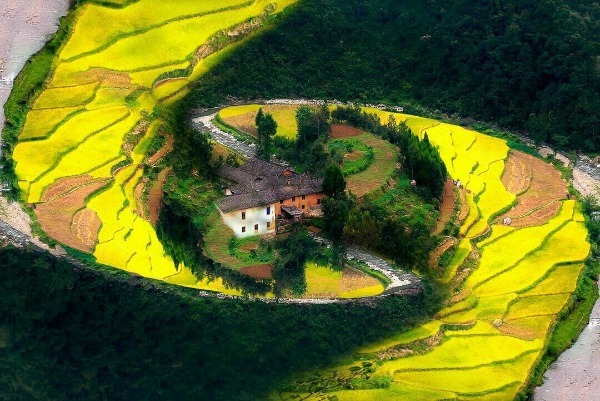 Northwest China's Shaanxi province has transformed an area of ancient terraces into an "eco-museum."
The Fengyan Terraces, believed to have a history of more than 250 years, are located in the county of Hanyin.
The landscape is the largest and most complete terraces of the Qing Dynasty (1644-1911) that has ever been discovered in the Qinba mountainous area, according to the Shaanxi Provincial Cultural Heritage Administration.
The Fengyan Terraces consist of three separate parts that spread over an area of 800 hectares. Many ancient houses, temples, weirs and water irrigation projects were found there, said Luo Wenli, head of the local administration.
In 2019, the terraces were listed as a protected national heritage.