Relevance of circular economy has grown
Share - WeChat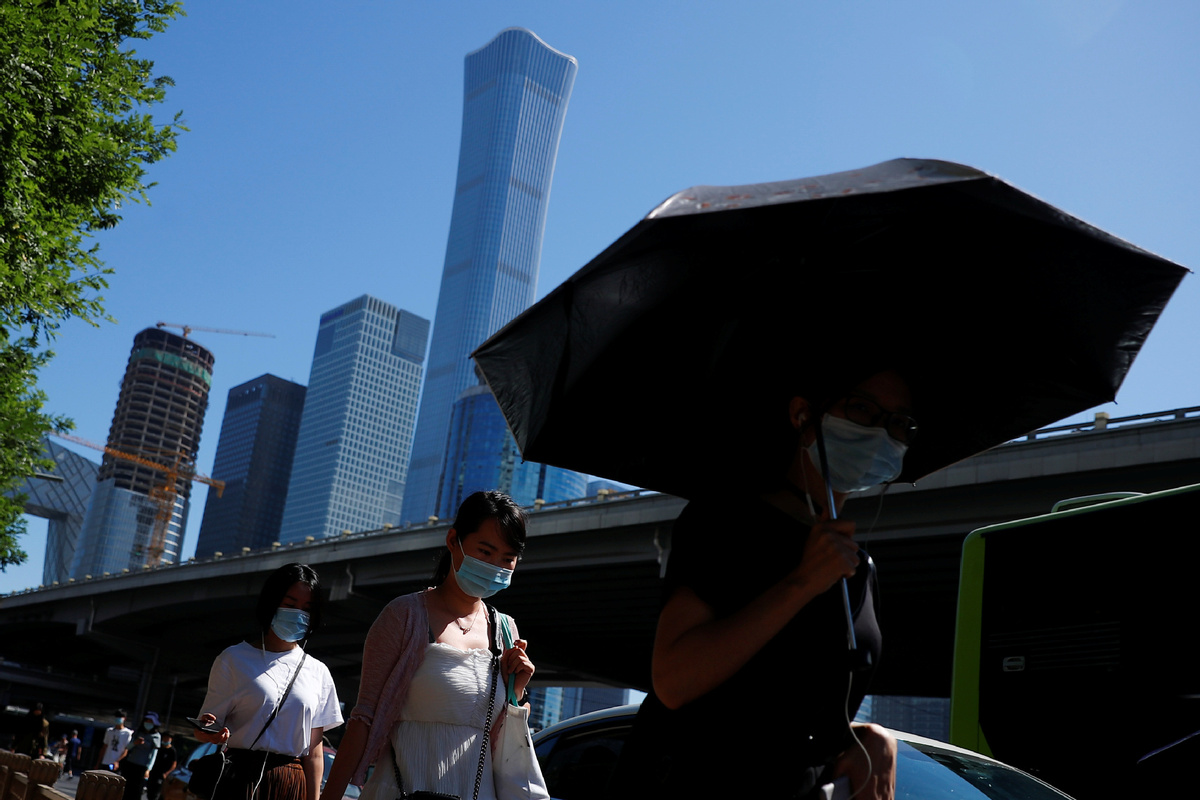 The coronavirus crisis has had disastrous human and economic consequences globally, revealing our systems' exposure to a variety of risks.
The call for a more resilient, circular and low-carbon economic model has garnered support from businesses and governments over the past few years.
The memorandum of understanding between China and the European Union for furthering circular economy development was a highlight of international collaboration. It appears more relevant today than ever.
As the pandemic forces us to adapt our daily lives in ways we would not have imagined, it also challenges us to rethink the systems that underpin the economy. While there is no question that addressing public health consequences is a priority, the nature of the economic recovery effort raises important questions.
Should stimulus packages focus on finding the way back to growth by kicking business as usual into overdrive, or could they accelerate the shift that has started toward a more resilient, low-carbon circular economy?
Looking at the pre-COVID-19 landscape, it is clear that momentum had been increasing around the need for a system reset, with a visible consensus around the potential of a circular model.
Over the course of the past decade, a number of leading businesses have invested in this transformative path, while institutions and government bodies put forward significant legislative proposals to enable the transition. This is notably true in the EU and in China, as seen in the signing of the memorandum on circular economy collaboration.
In the wake of the lockdown, more than a dozen Chinese cities, including Wuhan and Beijing, have devoted themselves to the promotion of municipal waste sorting, signaling a determination to build back better by increasing the quality of recycling.
The current crisis makes the circular economy even more relevant.
The early stages of this crisis have revealed the fragility of many global supply chains, not limited to but illustrated by medical equipment availability issues, for example.
In this case, circular economy principles provide credible solutions. Reusability and the potential for remanufacturing offer opportunities for resilience (stock availability) and competitiveness.
The global refurbished medical devices market is expected to grow by over 10 percent a year between this year and 2025, which represents market opportunities.
Remanufacturing has been shown by the United Nations International Resource Panel to reduce greenhouse gas emissions by over 80 percent in key sectors.
China has positioned the remanufacturing industry as a strategic emerging industry in important regulatory measures such as the Circular Economy Promotion Law.
During the recent two sessions, the annual meetings of China's top legislative and political advisory bodies, car remanufacturing was raised by National People's Congress deputies as a key sector for further development.
Another domain in which circular economy appears relevant is the highly sensitive area of food production and distribution.
In certain cities, lockdowns have stressed food supply and emphasized the need for better producer-to-consumer links. Well-developed e-commerce platforms in China have served this need by opening special channels to help farmers sell fresh produce directly to customers.
Community-supported agriculture, an innovative model connecting urban dwellers and their periurban organic food growers, has seen business growth and increased customer satisfaction during the COVID-19 lockdown.
It appears timely to explore the potential of large-scale investments in regenerative agriculture, expanding business models that promote effective agricultural supply chains and periurban production, together with digitally enabled, optimized supply chains.
Concerted efforts toward a more circular food system could lead to a benefit of 400 billion yuan ($56.5 billion) by 2030, compared with the business-as-usual development path in China, with a greenhouse emissions reduction of 6 percent.
As we get a better understanding of the economic ramifications of the pandemic, the ways in which a circular model can contribute to recovery will become more detailed, and implementation plans more defined.
There already are short-term answers available, yet success will rely on the involvement of all stakeholders. China's cities are hotbeds of innovation, supported by a broad range of talent, tech-savvy markets and a rising middle class.
As governments step up to address the most pressing issues, setting a clear direction and enabling private sector circular innovation to reach scale will allow us to combine economic regeneration, better societal outcomes and climate ambitions.
The author is a circular economy expert and executive lead of UK-based charity the Ellen MacArthur Foundation.