Foreign firms eyeing new 5G opportunities
Share - WeChat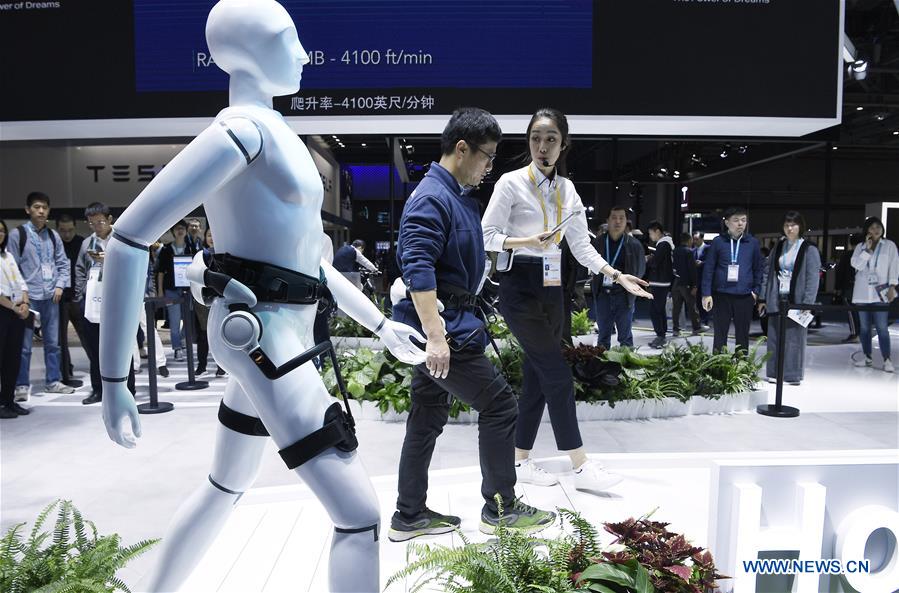 Alain Benichou, CEO of IBM China, said the US tech giant is also seeing growing demand for its cloud computing services in the country amid the pandemic.
The outbreak is likely to be a "Darwinian moment" for the corporate world, Benichou said. Companies that take steps toward digital transformation are more likely to survive and emerge stronger after the pandemic. But for those that can't, they will unfortunately be left behind.
The outbreak may be the trigger for motivating more Chinese companies to outsource their IT purchasing and maintenance to third parties, so that they can better focus on their core businesses, he added.
Market research company International Data Corp predicted that by 2024, more than 70 percent of China's IT spending budget will be used to accelerate digital transformation, higher than the global average of 51 percent.
"We see huge opportunities from the financing industry, and we are committed to bringing our financial industry-ready public cloud to China," Benichou said, adding that IBM has built a long-term trust with Chinese banks and its data center mainframes have been at the core of China's financial systems for decades.
Zhao Juntao, president of Swedish telecom equipment giant Ericsson's China branch, said the COVID-19 outbreak makes it clear that "new infrastructure has never been so important than in today's era".
"The epidemic forced many people to stay at home for work and study. Only countries with better digital infrastructure can support such a large network demand," Zhao said.
Ericsson has already been benefiting from China's expedited efforts to roll out 5G networks, a key pillar of the nation's emphasis on new infrastructure. Ericsson has won central 5G procurement bids from China's three major carriers-China Mobile, China Unicom and China Telecom.
Specifically, China Mobile will extend its 5G radio access network partnership with Ericsson to 17 provinces. In addition, Ericsson will provide 5G core network equipment in two major regions, covering five provinces.
The 5G core network will be deployed on Ericsson's network functions virtualization infrastructure.
"We are proud to participate in China's 5G construction and serve our Chinese customers. Ericsson stands ready to support China's 5G construction even more with world-leading 5G technology," Zhao said.
He said China has long been the second largest single market for the company and Ericsson has a huge presence in the country, including a 5 billion yuan ($705 million) investment into the local research and development team every year.
"Ericsson has participated in China's construction of 1G all the way to 4G networks. We aim to be an important part of the nation's 5G innovation system. We are willing to bring our global deployment experience and know-how in cooperating with vertical industries in the market," Zhao said.
"If you want to know how important the China market is, just look at the numbers. China already accounts for half of the global 4G wireless stations," he added.
China has cemented its position as a global leader in 5G wireless technology, with the nation expected to account for 70 percent of global 5G connections in 2020, according to international mobile trade association GSMA.
China is also forecast to have 450 million 5G connections by 2025, the most worldwide, driven by significant operator investment and growing enthusiasm among consumers and enterprises, GSMA said.