Players lacing up for NHL restart
Share - WeChat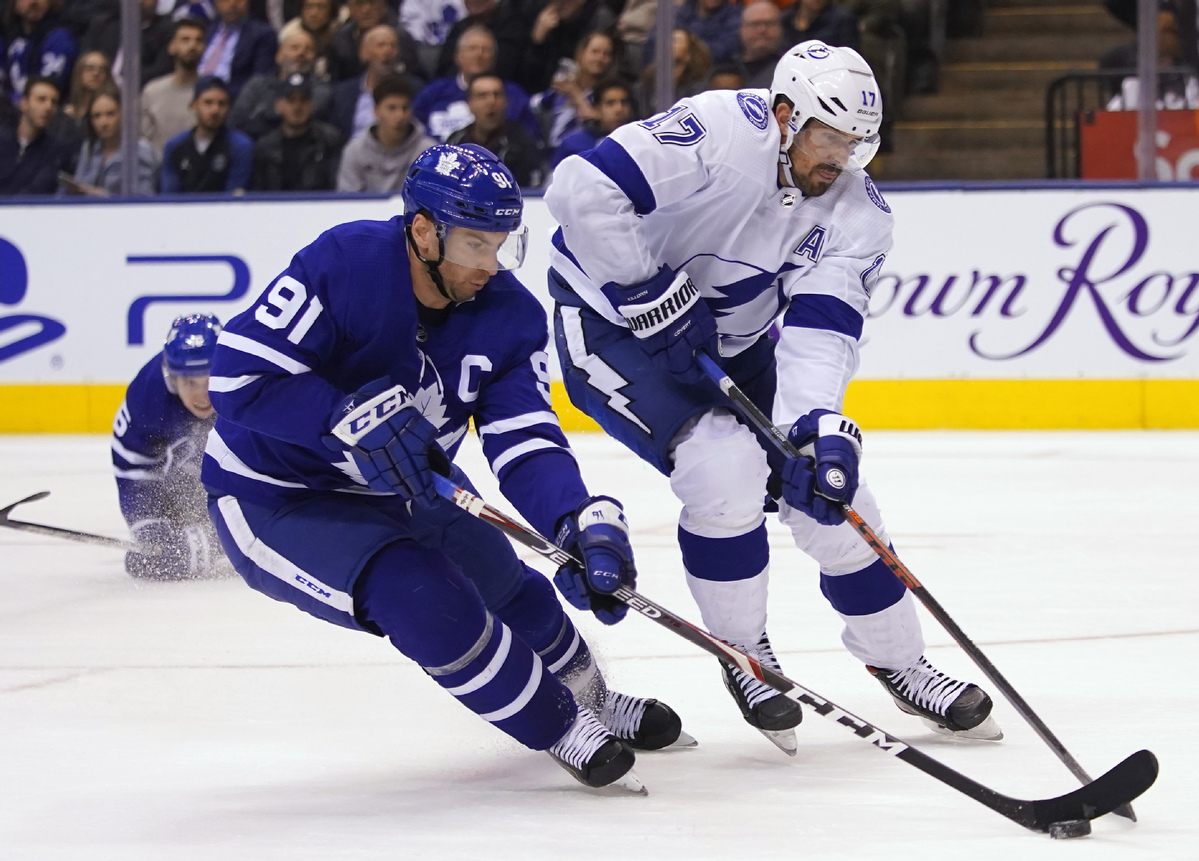 The National Hockey League is poised to return to action, with training camps opening on July 10, pending an agreement on resuming play later this summer.
The world's premier hockey league suspended operations on March 15 due to the coronavirus pandemic.
"We've obviously got quite a few of our guys here in town and here at the facility kind of getting on the same page, which is great," Toronto Maple Leafs captain John Tavares told Canadian Press on the weekend.
"We've got a lot of guys that are still trying to figure out their situation, but we obviously have some very good setups and understand their importance to get things up to speed."
Before games can resume, the league and the players' union have to agree on testing and health-and-safety protocols amid the pandemic. Two weeks ago they signed off on a 24-team playoff format.
Players have already started skating in Edmonton, Toronto, Boston, Chicago, Pittsburgh and Columbus, but the NHL has instructed its 31 teams not to ask or encourage players to show up because this stage is still voluntary.
"Every situation will be different and unique depending on what they have available to them in the areas they are at," said New York Islanders GM Lou Lamoriello. "No different than a normal training camp, when some players come in two weeks ahead of time because they don't have the ice time in their area that maybe they can get here, and then other players will wait."
Under the current workout format, up to six players are allowed on the ice at a time with a coach.
"I'm not sure exactly how much you can do together out there to get a whole lot out of it," said Montreal Canadiens captain Shea Weber. "Who really knows? There's so many uncertainties with everything that's going on, with everything that might be going forward here."
Now that there's a July 10 date to start camps, overseas players might face some hurdles returning to Canada, which requires anyone entering the country to quarantine for two weeks. The United States' Centers for Disease Control and Prevention recommends the same for those returning to the US.
NHL commissioner Gary Bettman said 17 percent of players are currently overseas, where they have been able to skate for several weeks.
"If a player went back to Finland and he's been training and ready to go and he comes back to Nashville and he has to sit at home for 14 days, that kind of defeats the whole purpose of going home in the first place," said Nashville Predators GM David Poile.
Meanwhile, a group of seven current and former black NHL players have officially launched efforts to help lead "meaningful and required change" within the hockey community.
In a media release last week, Evander Kane and Akim Aliu were named co-heads of the Hockey Diversity Alliance, which is dedicated to "eradicating racism and intolerance in hockey".
Also included on the executive committee are active players Matt Dumba, Wayne Simmonds, Trevor Daley and Chris Stewart, along with former NHLer Joel Ward.
The Hockey Diversity Alliance will operate independent from the NHL, but with the goal to work "productively" with the league in order to lead change.
The committee stresses accountability on the part of the NHL and its fans to help develop inclusivity and safety for everyone in the hockey community, and vows to be "a force for positive change not only within our game of hockey, but also within society".
"We are hopeful that anyone who puts on skates or sits in the stands will do so without worrying about race, gender or socioeconomic background and will be able to express their culture, identity, values and personality without fear of retribution," the announcement said.